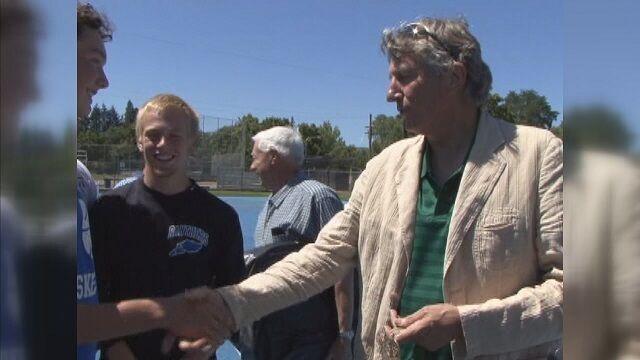 MEDFORD, Ore. -- For those close to Dick Fosbury, he was just one of the guys.
"He just did everything he could to be a good guy," said Terry Anderson, one of Fosbury's friends. "We saw that every day with him and he was one of the guys."
He always had a smile and was friendly to everyone that he met. He was a kind, caring and compassionate person who believed anyone could do anything as long as they put their mind to it, and this is something his friends will always remember about him.
"He was everybody's friend," said Bob Hjorten, who knew Fosbury since he was in the second grade. "He was a nice guy who once you met him he would just know you."
On March 12, Dick Fosbury, a legend in track & field and the man who revolutionized the high jump competition, sadly passed away after a short bout with lymphoma at the age of 76.
But while many will only remember Fosbury for what he did for the sport, Bob Hjorten, Terry Anderson, Art Lee and Gordon Lilly will remember him as their friend.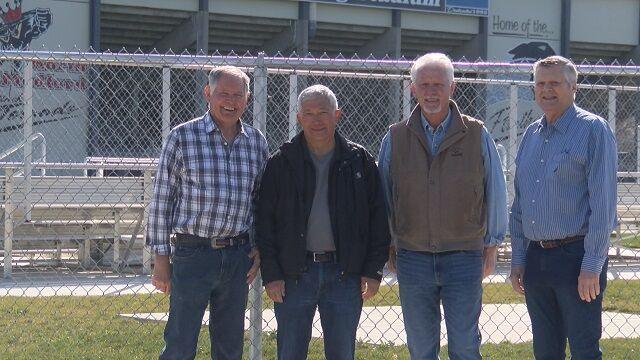 "He's the type of guy that he's just automatically your friend," said Lilly. "He's just your friends from day one."
Despite his eventually success Fosbury's friends say he never forgot about those back at home, even when he won his 1968 Olympic Gold Medal in the high jump. 
"Dick was like an old shoe," Anderson said. "He came back with that gold medal one day, calls me up and says, 'Hey, you want to go out and have a beer?' And I said, yeah, wear your metal for God's sakes and he did. We never bought a beer for four hours. It was great."
Yet despite his eventually success Anderson and others that knew Fosbury say that Dick wasn't always the most athletic guy during his early years at Medford High School.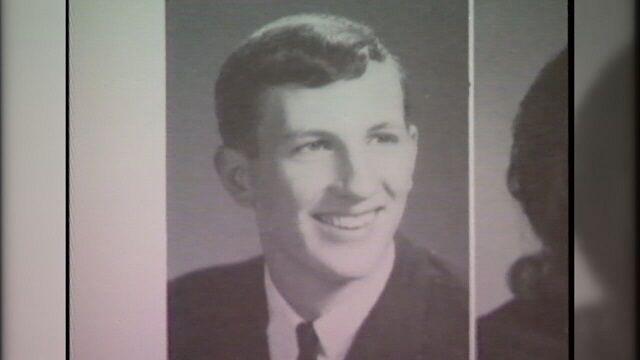 "In high school he wasn't the big name that he was now," Anderson said. "He wasn't the athlete that he was later."
In fact according to one of his high school friends, and former track teammate, when Fosbury began using the now coined "Fosbury Flop" during his sophomore year, not very many people believed in him, including his coaches.
"A lot of people laughed at it and said he wasn't going to go very high," said Lee. "Even coaches did not believe in him and wanted to change him."
Even with doubt constantly around him, those closest to Fosbury say he never gave in. In the years to come, Fosbury's technique change high-jump forever and to what we see today in current competitions.
Fosbury eventually would retire from the sport, but even after his career, those in Medford area say he always made sure to give back to the community he was from.
"He was  the epitome of humbleness, of pride and performance," said North Medford track & Field Head Coach Pieter Voskes. "And as much as he enjoyed that, people replicated what he had done, he took as much joy as watching a current kid find success."
Years after his career was over, Fosbury spent most of his time in Idaho, but would come back to Medford and surrounding community to help young athletes in track and field.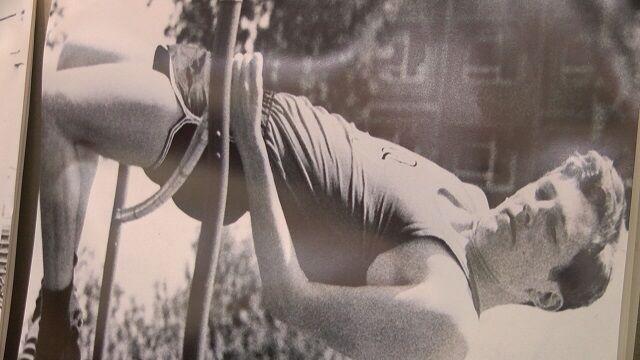 During the 20 years Coach Voskes has been apart of North Medford, he said that Fosbury would volunteer at local meets and make sure to take the time to acknowledge local athletes, whether they succeeded or failed.  
"The last memory a kid has has not clearing the bar," said Coach Voskes. "What Dick Fosbury would do at track meets, when he would volunteer locally, he would go up to a kid who cleared a high jump bar and give him a high five, and he would do the same thing to the kid who didn't clear the bar. He understood the uniqueness of the event and understood that part of being a successful athlete is overcoming what you last remember.
And although Fosbury may now be gone, those who knew him say they will always remember what he did for them, both on and off the track.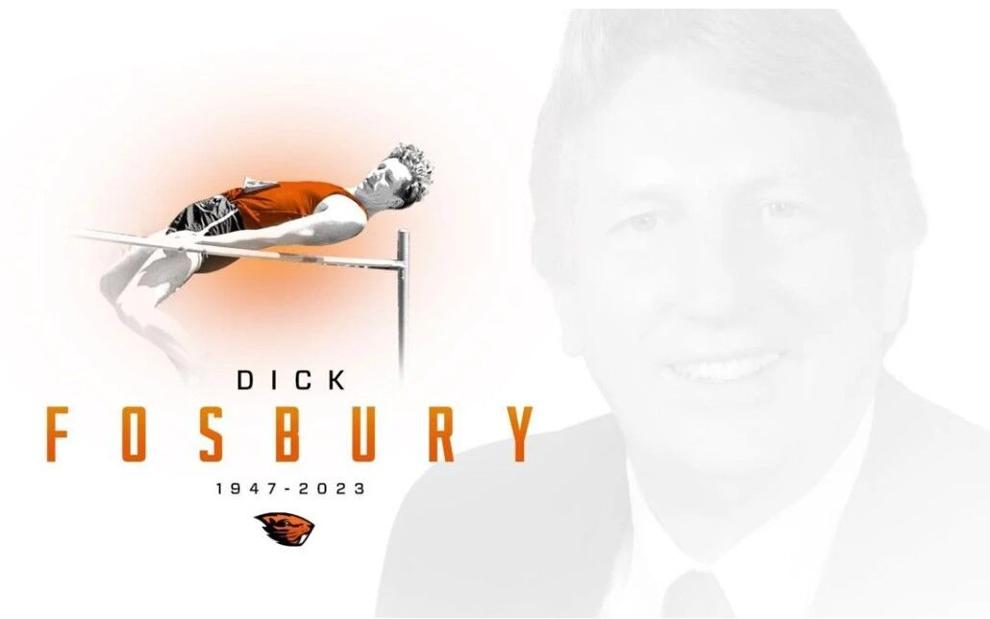 "Everybody will remember him, worldwide they will remember him," Lee said.
"We're gonna miss him," Anderson said. "He was truly one of the great people in our class and in in the community."
"He showed us that if you work at things hard enough and you really love to do it, it can be done," said Hjorten. "It doesn't matter where you come from."
"Not very many people can say they created something that changed the world," said Coach Voskes. "He was a special guy and Medford is lucky that we can say he was one of ours."