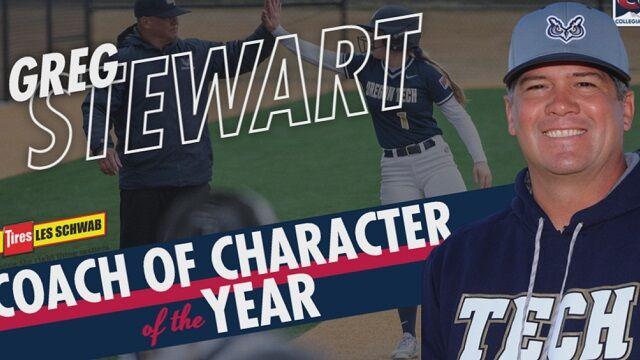 KLAMATH FALLS, Ore--- Oregon Tech Softball head coach Greg Stewart is continuing to win for the Lady Owls even after the historic 2022 season has ended. Stewart was recognized by the Cascade Collegiate Conference as the 2022 Coach of Character of the Year on Tuesday. 
This is a really well-deserved award. Greg is always one of the nicest and humble people to talk to. Congrats, Coach! https://t.co/Nqk4iaZ4MC

— Cameron Derby (@CamDerbyTV) May 31, 2022
This is the first time in school history that a coach has been recognized for this particular award. However, Greg Stewart was already selected as the 2022 Coach of the Year as well. 
Stewart's eight Coach of the Year awards is the most in conference history. 
In 2022, Oregon Tech finished seventh at the NAIA Softball World Series. During a 50-win season, Oregon Tech won both the CCC regular season championship and the CCC Tournament championship. 
NewsWatch 12 Sports reached out to Stewart for comment. He was too busy to set up an immediate interview, but mentioned that he his humbled to be recognized by the CCC coaches.