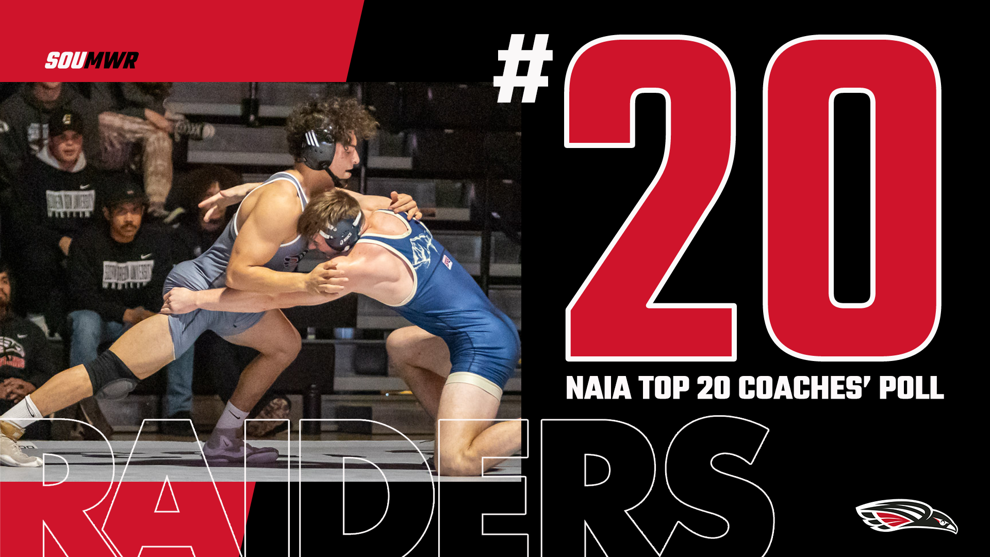 ASHLAND, Ore. -- The Southern Oregon University men's wrestling team finally cracked the NAIA coaches' poll on Thursday, making its debut at No. 20 with five nationally-ranked individuals.
Sophomore All-Americans Evan Potter (133 pounds) and Aaron Gandara (149) lead the way, both sitting at No. 6 in their respective weight classes. Redshirt-freshman Alex Hernandez (174) is No. 14, freshman Simon Graeber (133) is ranked for the first time at No. 21, and junior Andrew Herrera (197) stayed at No. 24.
The Raiders finished at No. 19 after a solid showing at last year's NAIA Championships, but they hadn't been ranked during the regular season since the 2018-19 campaign.
Menlo (Calif.) is the Cascade Conference's top team at No. 7, and Providence (Mont.) – which visits Ashland at 7 p.m. on Jan. 26 – is No. 8. The CCC has two more Top 20 squads in No. 11 Eastern Oregon and No. 15 Embry-Riddle (Ariz.). Only one other conference, the Mid-South, boasts five total ranked teams.