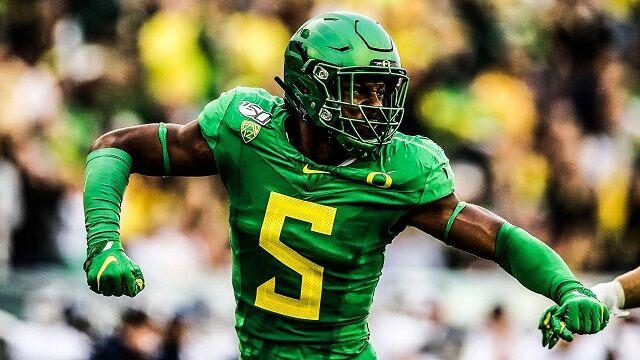 "It's different. Now we are taking over the world."
Those are the words spoken by Oregon football standout Kayvon Thibodeaux after he was selected as the No. 5 overall pick by the New York Giants, during the 2022 NFL Draft. 
Kayvon is going to the Big Apple

— Cameron Derby (@CamDerbyTV) April 29, 2022
Thibodeaux's selection marks the third consecutive season that an Oregon Duck has been picked in the top-10 of the NFL Draft (Justin Herbert, Penei Sewell). 
Thibodeaux, a 6'4" defensive end, was widely talked about as the potential No. 1 overall pick during the 2021 college football season. 
Thibodeaux played seasons at Oregon. Recording 19 sacks in 31 games. During his career, he piled up 19 sacks and 34.5 tackles for loss.