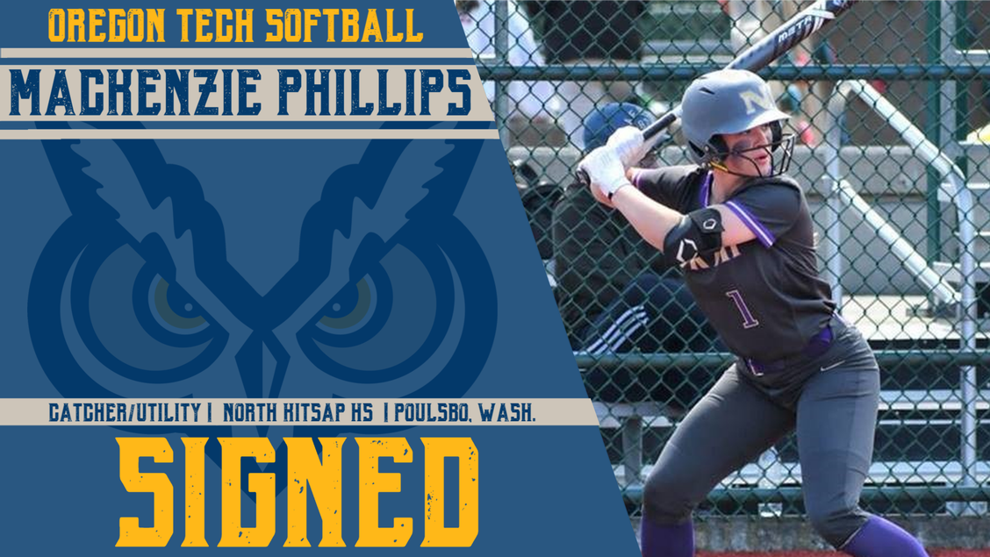 KLAMATH FALLS, Ore. – Oregon Tech softball coach Greg Stewart has announced the signing of Mackenzie Phillips to a Cascade Conference Letter of Intent for the 2024 season.
Phillips, from Poulsbo, Wash., is a senior at North Kitsap High and competes for the Washington LadyHawks club team. The utility player is a 3-time All-Olympic League selection and named to the All-Tournament Team at the 2022 Triple Crown National Championships.
"Mackenzie is an outstanding signee for our program in the 2023 class," Stewart said. "She is a catcher/utility who will give us a very talented athlete capable of playing several positions. Mackenzie has a plus arm behind the plate or in the field to go with explosive power and legit speed.  She is the caliber of player that could make an immediate impact in an Owl uniform next season.  We are thrilled to welcome Mackenzie to Oregon Tech."
During her 2022 club season, Phillips hit .400 against high-caliber competition, hitting 10 home runs with 34 RBI. As a junior at NKHS, she hit .477 with three homers and 15 RBI – helping the Vikings to the 2A state tournament.
Phillips is the daughter of Andrew and Courtney Phillips and will major in dental hygiene. She joins Bend High pitcher Alli Parker as the first two signees in the current recruiting class.