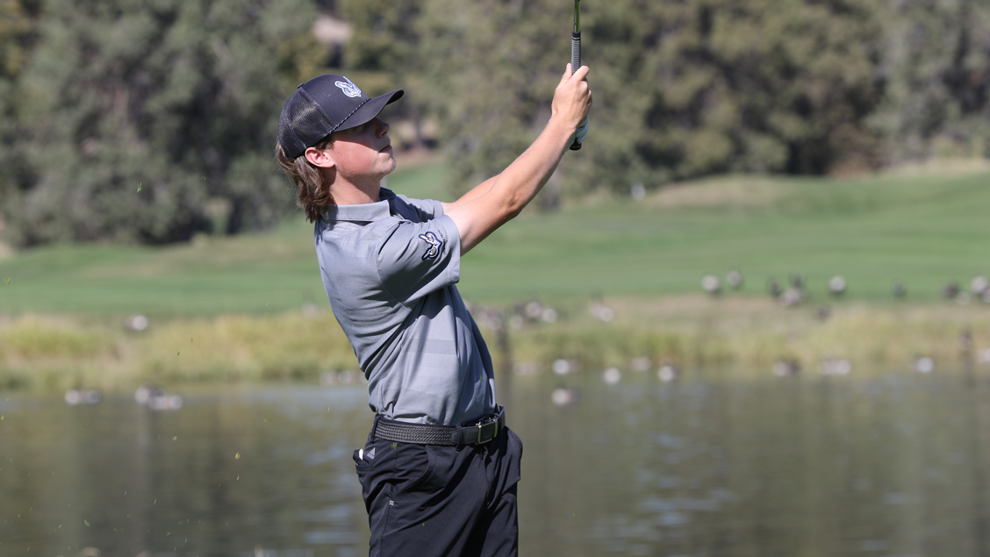 ROSEBURG, Ore. – Hunter Eberhardt led Oregon Tech with a 2-over-par 72 on a tough day for the Hustlin' Owls at the rain-shortened Battle at Bar Run.
On a day where six players shot under par, the Owls were unable to take advantage of the scoring conditions, posting a team score of 21-over par (301) – placing sixth overall. Division III Willamette claimed the title, finishing at 5-under-par (275).
Eberhardt had an efficient day, posting one birdie and two bogeys during his lone counting round of the tourney. He was sitting at even-par yesterday, before rains washed out the round.
"Hunter did a very good job managing his way around the course," said OIT head coach Dave Myers. "It's important that we evaluate our play from today and learn from our experiences and continue to move forward. We are making progress in many areas of the game and results will come if we keep our focus and drive."
Issey Tanimura placed 21st at 5-over-par (75), with Tyler Vassar, who carded an eagle on the par-5 fourth hole, finishing a stroke behind (76) in 23rd.  Xavier De La Rosa (78), Michael Gray (80) and Carter Borror (81) also competed for the Owls.
OIT returns to the course in two weeks, competing in California at The Master's Invitational.