MT. SHASTA, Calif. — With each gate that Robby Burns passes through in training, the Mt. Shasta native gets closer and closer to realizing his dream — competing for Team USA in Beijing.
"You know taking it all in, it's like seeing something with a child's mind for the first time," Burns says. "There's no boundary, you don't know what to expect, you just know it's the kind of stuff dreams are made of."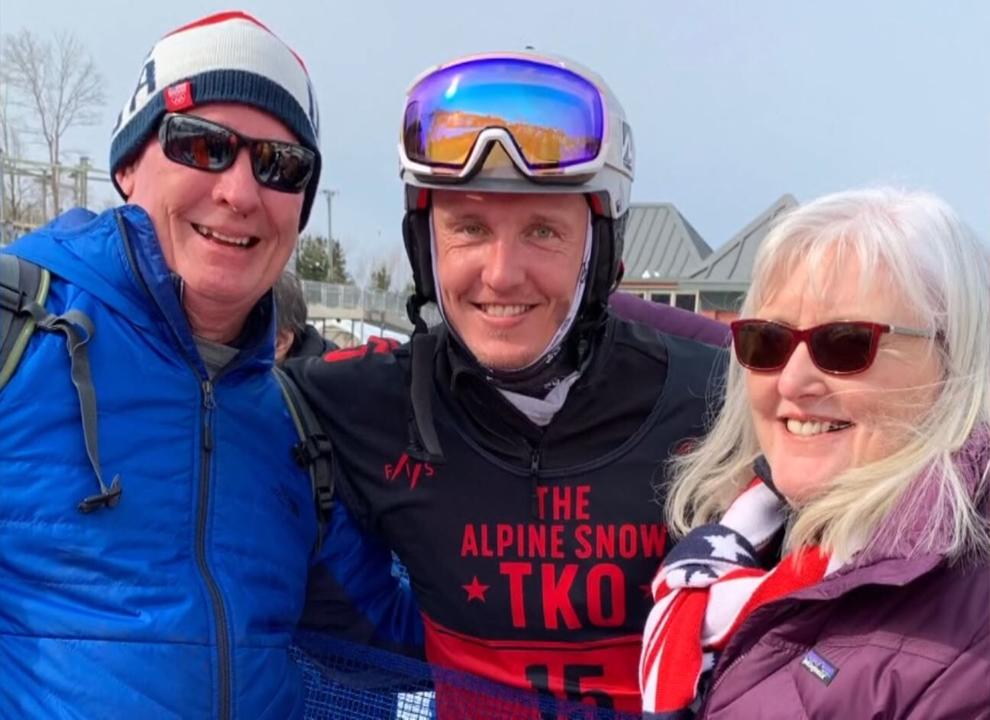 At 31 years old, Burns is still filled with the same joy he found when first trying out a snowboard at Mt. Shasta Ski Park. Only this time when he leaves Northern California, he'll have a chance to compete for a gold medal on the biggest stage in snowboarding.
But Burns knows that as big a stage as the Olympics are, it all starts with roots in a small town of about 3,000 people — a town where he says everyone knows everyone, and they support one another like family.
"This town, my family, my close friends ... it's meant the world to me and I just am full of gratitude for how this community and the greater Northern California area has shown up," Burns says.
Burns knows that he'll have butterflies in his stomach once the opening ceremonies begin, but who wouldn't? It's the Olympics.
"It's hard not to say butterflies," Burns says, laughing.
He's set to compete in the giant parallel slalom on February 8 in Beijing.
There are plenty of reasons for Burns to choose Mt. Shasta Ski Park as his training destination just weeks before the main event. One of them has to do with the snow.
The compact snow on Mt. Shasta is very similar to what he'll see in Beijing — hopefully giving Burns a leg-up on the competition.
Especially early in the morning when it's much colder, Burns is able to dig into his turns on the hard snow. It's perfect for that reason. In fact, Burns says, training at Mt. Shasta may prepare him even better, because the snow conditions at his home ski park are probably even tougher than they will be in Beijing.
"Right now the snow there is pretty dry and that dryness allows it to get compact, so it will be hard, but probably a little grippier than what I'm experiencing today," Burns observes. "This snow here is hard and probably the best solution for what I could be training on is the hardest surface I can find."
Burns will train through Wednesday and hopes to have another day on Thursday before he gears up for the flight to China.