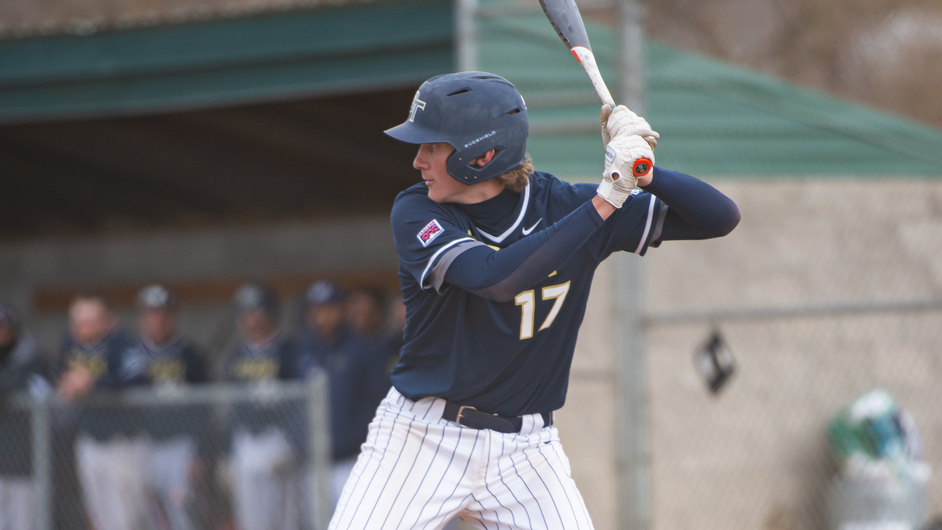 LINCOLN, Calif. – Tyler Horner roped a bases-clearing, go-ahead double in the fifth inning of Game 2, helping Oregon Tech split a doubleheader with Jessup University at McBean Park.
The big hit led the Owls (1-1) to a 6-4 victory in the nightcap, while the host Warriors scored the final 10 runs in a 15-6 opening win.
Tech spotted JU (2-3) a 4-0 lead in the late game, as Dirk Ryan keyed a big second inning rally with a 2-run double. OIT starter Lalo Barraza settled in, working five innings – allowing just one hit over his final three frames.
The offense picked him up in the fifth, as Alonzo Vergara led off the inning with a solo homer, with the Owls loading the bases with one out. A walk to Bryce Petrilla cut the lead to 4-2, with Horner gapping a ball into the left-center power alley, clearing the bags, giving the visitors the lead.
Riley Cronin made the lead stand up, retiring six of seven batters – including four strikeouts – to earn the save.
Both Horner and Vergara went 2-for-3 in the win for OIT.
In Game 1, things looked good for the Owls early – as a 5-run third staked the guests to a 5-2 lead. Matthew Ortiz, Brodie Marino and Vergara each had RBI singles and Korrey Siracusa lined a 2-run single in the frame.
The Warriors countered with the home run ball – as a 3-run bomb from Dylan Cole in the bottom of the inning tied the score and a 3-run shot from Brennan Rozell in the fifth gave JU the lead for good. Both players finished the game with five RBI.
Siracusa was 3-for-5 in the loss for Tech, with Marino adding two hits.
The two teams close out the weekend series with a Saturday doubleheader at 11 a.m.