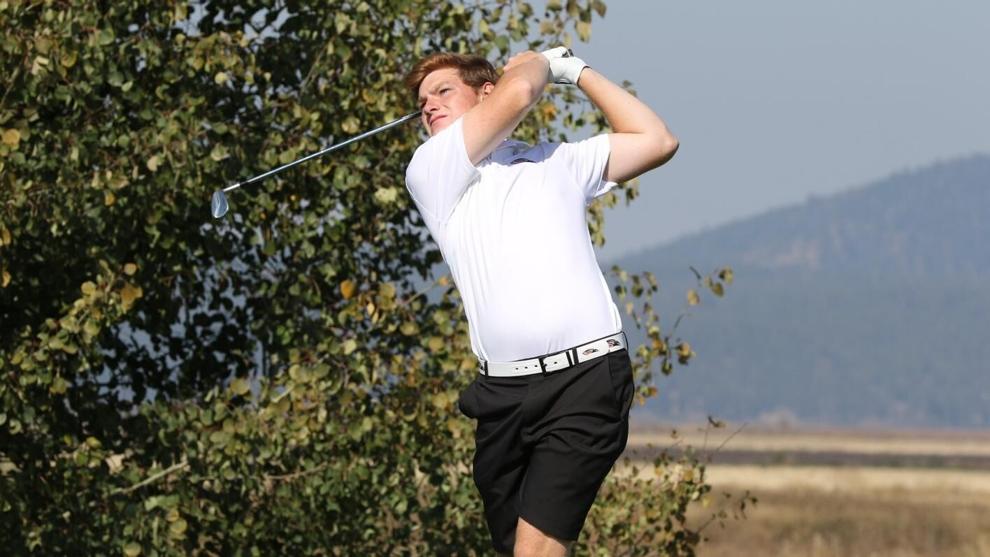 ROSEBURG – Nearly five months removed from their last outing, the Southern Oregon men's and women's golf teams opened the spring portion of their schedules Tuesday at the Battle at Bar Run Invitational.
Matt Forsyth shot 2-over on the par-70 Bar Run Golf Course to tie for eighth place for the Raider men, who were fifth of six in the team standings after accumulating 297 strokes. Nathaniel Frink (+3) was a stroke behind in 16th place on the 38-person leaderboard, while Ricky Reisner (+6) and Preston Brandt (+6) rounded out the scoring in a tie for 23rd.
The tournament was reduced to an 18-hole affair after Monday's scheduled round was scrapped due to inclement weather.
On the 17-person women's side, Haley Brown (+11) was fourth and Thyra Altvatter (+12) fifth to lead the Raiders. Bryn Lawson (+16) tied for eighth and Carley Streitler (+17) was 10th.
SOU and Oregon Tech were the only teams with enough entries to generate women's team scorers. The Owls, led by medalist Payton Canon (+5), totaled 321 strokes to SOU's 336.
Willamette won the men's title with 275 strokes behind co-medalists Alex Weirth and Lucas Paul, who both carded 65s.
SOU is slated to attend three more tournaments ahead of the April 24-25 Cascade Conference Championships. On Saturday and Sunday, the Raiders will be at the Willamette Valley Cup at Creekside Golf Club in Salem.
MEN'S TEAM SCORES – 1. Willamette, -5 (275); 2. Bushnell, +9 (289); T3. Simpson, +10 (290); T3. Multnomah, +10 (290); 5. Southern Oregon, +17 (297); 6. Oregon Tech, +21 (301)
SOU MEN'S RESULTS (of 38 total entries)
T8. Matt Forsyth, +2 (72)
16. Nathaniel Frink, +3 (73)
T23. Ricky Reisner, +6 (76)
T23. Preston Brandt, +6 (76)
37. Cruz Kilborn, +13 (83)
WOMEN'S TEAM SCORES – 1. Oregon Tech, +41 (321); 2. Southern Oregon, +56 (336)
SOU WOMEN'S RESULTS (of 17 total entries)
4. Haley Brown, +11 (81)
5. Thyra Altvatter, +12 (82)
T8. Bryn Lawson, +16 (86)
10. Carley Streitler, +17 (87)