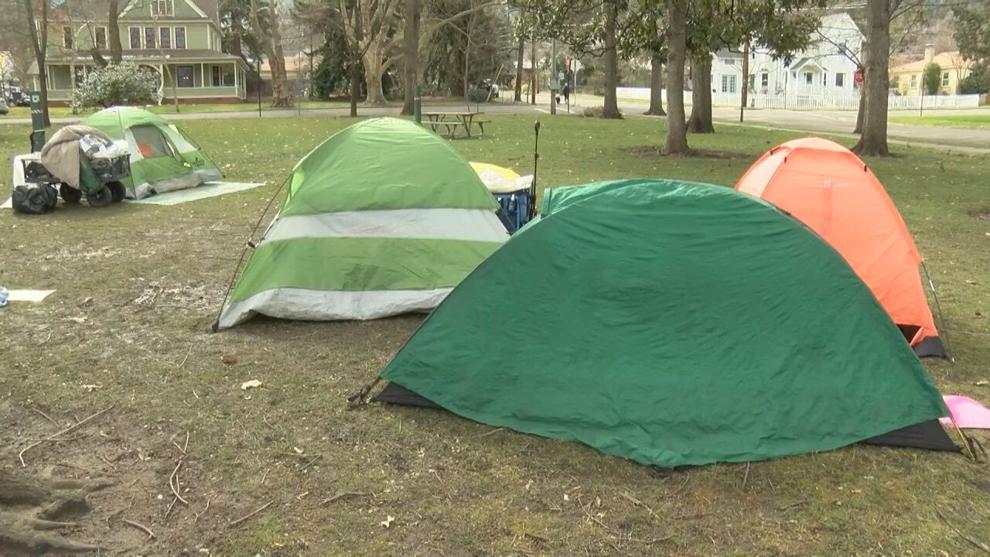 ASHLAND, Ore. -- On Feb. 22, 2023, the City of Ashland put out a Facebook post stating the city council received multiple inquiries about people camping in public spaces. In response to the concerns, the city decided to work with the Ashland Police Department (ADP) to enforce a 72-hour notice to the campers before relocating or removing them. 
Since the policy, campers in Triangle Park have put up signs on their tents and near their camp sight stating "Temporary Habitation Zone," along with "Honk for Housing."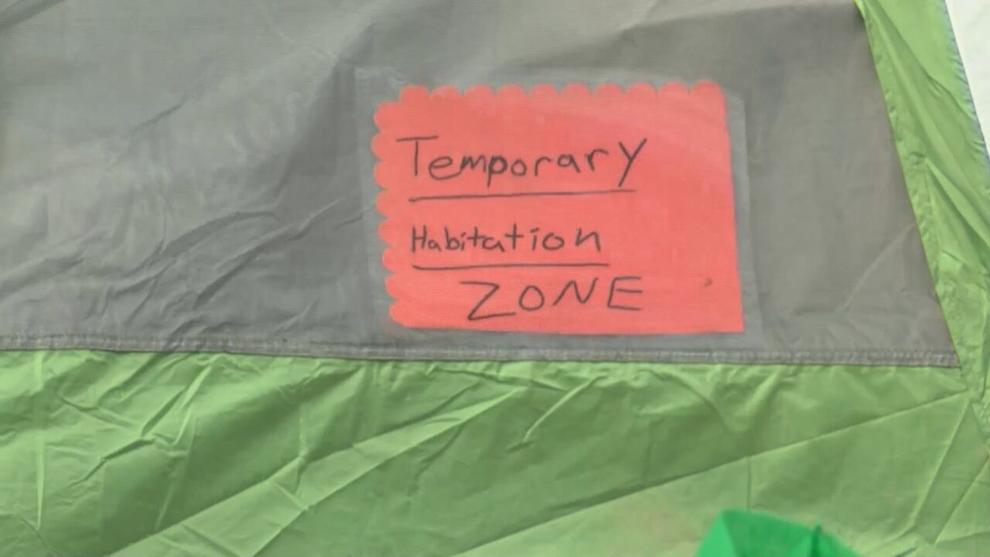 Lacy Mccoy is a woman with three children currently living unhoused in Triangle Park. Mccoy said before the policy, there was not much of a difference -- the reinforcement was just more regular. 
"It's stressful," says Mccoy. "It's hard to move everything, no matter how light it is outside. This is our whole life: going day to day, making sure we have food and warmth and checking in with people that we're familiar with. It's not camping. It's survival."
Since the policy was made, people in the unhoused community have received notices to remove their belongings. 
Mccoy says so far she has gotten 24-hour notices and verbal warnings. 
"I've seen people's stuff gets picked up and thrown away by police," says Mccoy. "They'll store it for a certain amount of time but if it looks unusable or whatever, they'll just throw it away. So people end up losing what little they have over and over and over again."
Mccoy is originally from California but moved to Oregon when her children were born. 
"Hopefully I can stay in Ashland or near it," says Mccoy. We may end up having to go to Talent. We may have to end up going to Phoenix, we may have to end up going to Medford to make the point. I don't know yet. But I do know, I want to keep the kids near their friends and near their homeschooling." 
The city has provided warming shelter due to the current weather conditions. On December 2022, the council authorized a budget of $100,000 for severe weather shelters for the remaining winter months, including January through March.