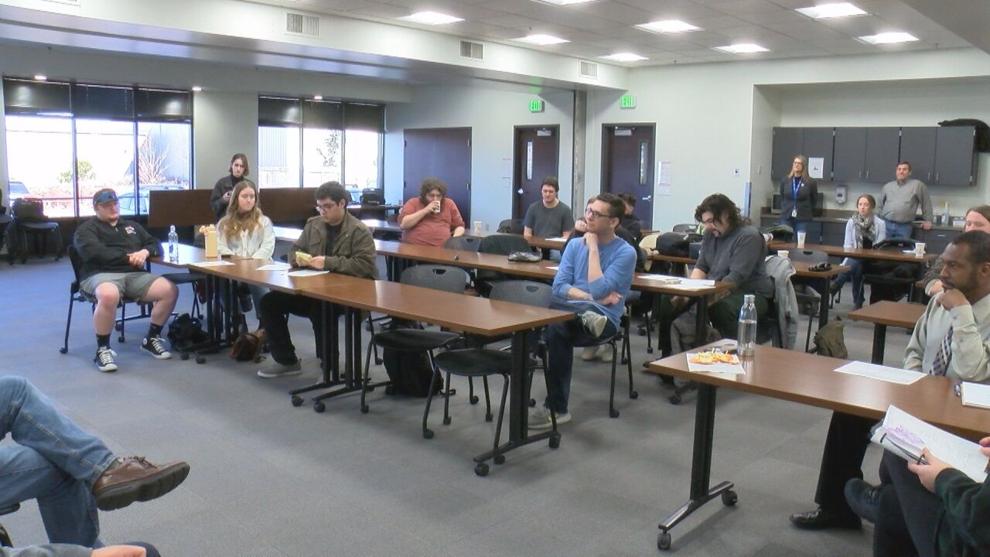 WHITE CITY, Ore. -- About 20 students between Southern Oregon University and Rogue Valley Community College collaborated to learn skills in their desired career fields.
"This workshop is a co-curricular institutional workshop (where) students are going to work through some problem-solving," says Abigail Van Gelder, Director of the Center for Entrepreneurship. "They have identified things that really impact this community and we're workshopping to help them with that ideation."
Portland State University is hosting the event for the "Invent Oregon State" organization. Students from various majors across the board participate in the program to come up with new ideas. 
"We work with colleges, universities and community colleges across Oregon to support student innovators," says Van Gelder. "We're here partnering with real community colleges and Southern Oregon University to showcase some of the innovative minds that are coming out of those schools and really work with students to help them get further in their innovation journey."
Throughout the day-long workshop, students are presented with business leaders, innovators and educators from around the region.
"My key takeaway is it's OK to be nervous," says Paris Miles, a second-year student at Rogue Community College majoring in psychology and renewable energy engineering. "Specifically around getting out of your comfort zone, right? A lot of people have a lot of different ideas that they keep to themselves or only share with people in their own lives -- and what we're learning to do today is to bring those ideas out into the community."
The workshop started with registration and breakfast at 9 am, pitch design modules, and design thinking modules, and ended with a guest speaking and pitches for judges and awards at 5:30 pm. 
"We really hope that this program becomes a catalyst not just for the students today," says Van Gelder. "But for the students that they interact with when they go back into their programs, to understand how the innovation process works, how you can identify a problem in your everyday life."