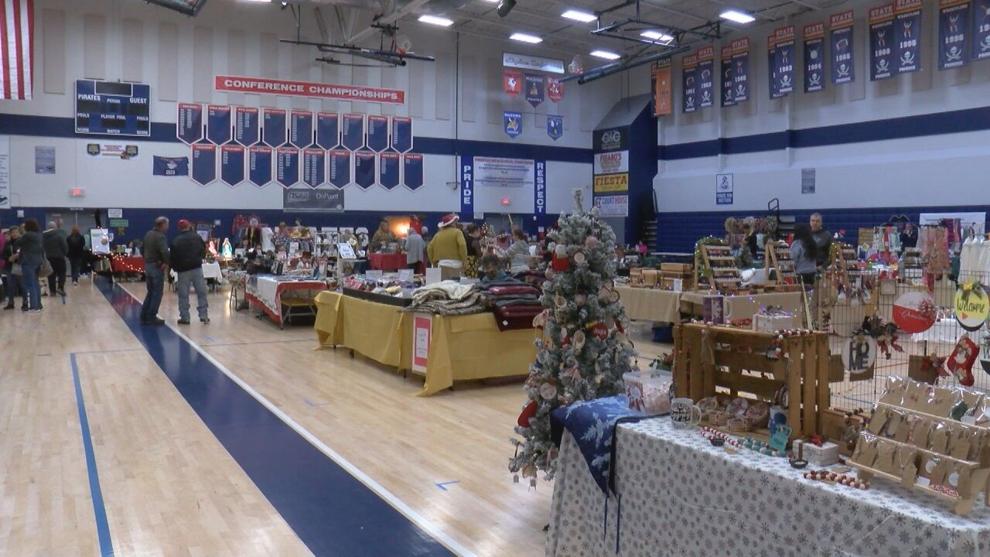 PHOENIX. Ore. -- On Saturday, the Phoenix High School wrestling team organized a flea market, for the first time, to raise funds for the team and the special education department at the school.
The fundraiser included nearly 50 vendors, a silent auction, and a raffle in the gymnasium.
Members of the team were handing out free coffee, unloading and loading cars, and helping vendors set up their booths.
Wrestling team head coach, Cody Lindsey said this is a way for the team to help the community while having fun.
"I think it's a valuable exercise for them to understand how to encourage," said Lindsey. "And garnish the community's support."
Over the past three years, the wrestling team has picked up about 50 trash bags along Rose Street. Lindsey said the communities support can help grow the wrestling team.
"I think the community is what makes this place special," said Lindsey. "And to make it what we know it can be. Any way we can get the community involved and in the doors of the high school and seeing the faces of their high schoolers, we want to do that."
The organizer of the market and advisor, Breeze Chapman said the team also helps other departments in need raise funds.
"They bought aprons for the Special Ed department for them to do cooking in," said Chapman. "And so the funds that they're raising isn't just for themselves either. They like to raise funds and then give those out to other people who may need them in our small community of Phenix High School. And they've already shown that numerous times."
All proceeds will go towards the wrestling team, but some of the funds will also go to the school's special education program.