MEDFORD, Ore. — A Medford woman has been charged and arrested for a fatal shooting that happened at a home on Smokethorn Way in November, one that police said at the time resulted from a domestic dispute.
Police responded to a home in the 2200-block of Smokethorn Way for reports of a shooting late in the evening on November 4. MPD said at the time that one of the parties involved in a domestic dispute had called 911 to report that they had shot their significant other.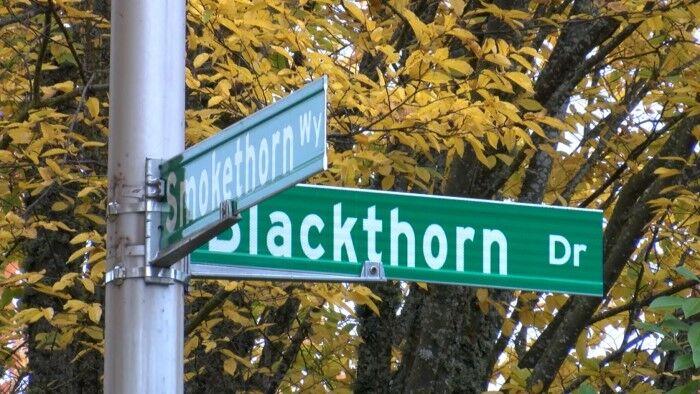 The gunshot victim was "beyond help" when officers arrived, MPD had said.
There were no arrests at the time, and Medford Police did not identify the parties involved.
On Thursday, the Jackson County District Attorney's office announced that a grand jury had indicted Natalie Rogers, the alleged shooter, in the death of Barton Joseph "Leif" Gonzalez.
Rogers was charges with murder in the second degree and manslaughter in the first degree.
According to the DA's office, MPD conducted a weeks-long investigation after the shooting, presenting evidence to the grand jury on Wednesday.
Following the indictment, Medford Police officers returned to the home on Smokethorn Way, looking for Rogers. The DA's office said that Rogers agreed to come out after police obtained an arrest warrant.
Rogers is set to be arraigned on the two charges in Jackson County Circuit Court on Thursday afternoon.