MEDFORD, Ore. — Medford City Council resolved on Thursday to withdraw funding it had approved to install a statue commemorating the Almeda Fire after a growing backlash against the artwork's themes.
On January 6, the City Council approved $33,750 toward funding the 20-foot "Firestorm" sculpture, which they said was intended to honor Almeda Fire victims.
The sculpture, designed by Robert Barnum, features four humanoid figures standing with their backs to a monolithic backdrop of stylized flames.
Whatever the intent, a number of community members perceived the piece as needlessly macabre. As of Friday morning, a Change.org petition opposing the statue's installation had gathered more than 1,500 signatures.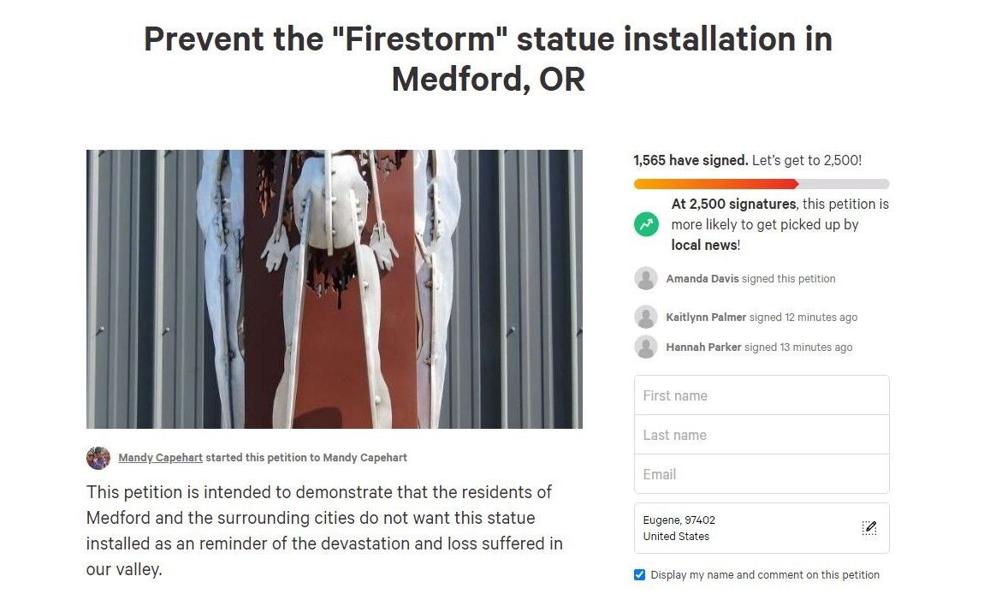 "This installation as designed will serve as a beacon of trauma for the victims and their families of the Alameda (aka Almeda) Fire of 2020," chief petitioner Mandy Capehart wrote. "The design is visceral, literally designed to remind the viewer of bodies burning in flames."
Capehart asked that members of the community lobby the City of Medford to rescind its contribution to the project and deny permits for installation.
In a rare statement addressing the public Thursday evening, City Council members and Mayor Randy Sparacino said that they had withdrawn financial support for the project and asked the organizers to "re-evaluate the sculpture and its location."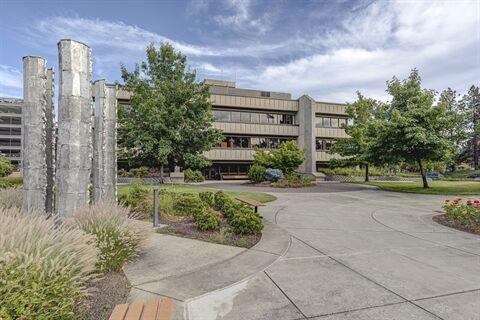 "We also request that the organizers create a public process for determining what the piece of art will look like and where it should go with the focus on representing the rebuilding of our neighboring communities," the Council said.
"We hear the concerns of those that live in Medford as well as our Rogue Valley neighbors and respect everyone's experience with the tragic Almeda Fire," they continued. "Our goal with our action tonight is to support the continued healing of our friends and neighbors."
A letter submitted in November to the City by Lindsay Berryman and EJ McManus requested a contribution to the "Firestorm" sculpture project. Roughly $75,000 would have to be raised in order to fund its installation, Berryman and McManus wrote. At that time, supporters had already obtained more than 55% of the goal.
City officials underlined on Friday that while the artist, Robert Barnum, is related to Medford's Building Safety Director Sam Barnum, he did not bring the project to the City. It was instead submitted by the Downtown Medford Association, of which Berryman and McManus were part.
"The Medford City Council had voted to partially support the construction of this art project after the Downtown Medford Association had selected the artist," a City spokesperson said. "Sam Barnum had no involvement in Medford City Council's vote to partially support the construction of the art project selected by the Downtown Medford Association."
While the City says it has withdrawn its financial contribution to the project, its unclear whether it will go forward in some form.