MEDFORD, Ore. -- A brother-and-sister duo from Southern California have created clothing brands in a Medford community, "The Backyard." 
Darrius Wells is the creator of the 'Divine World.' Wells began his business at the age of 20. Now at 21 years old, he is entering a new chapter of his brand. Wells said his favorite part of his clothing brand is the message.
"I believe we live in a world where you don't see enough positivity," Wells said. "So, one of my main messages is to try to get that across -- whether that be through the designing, with the positive messaging (or) quotes."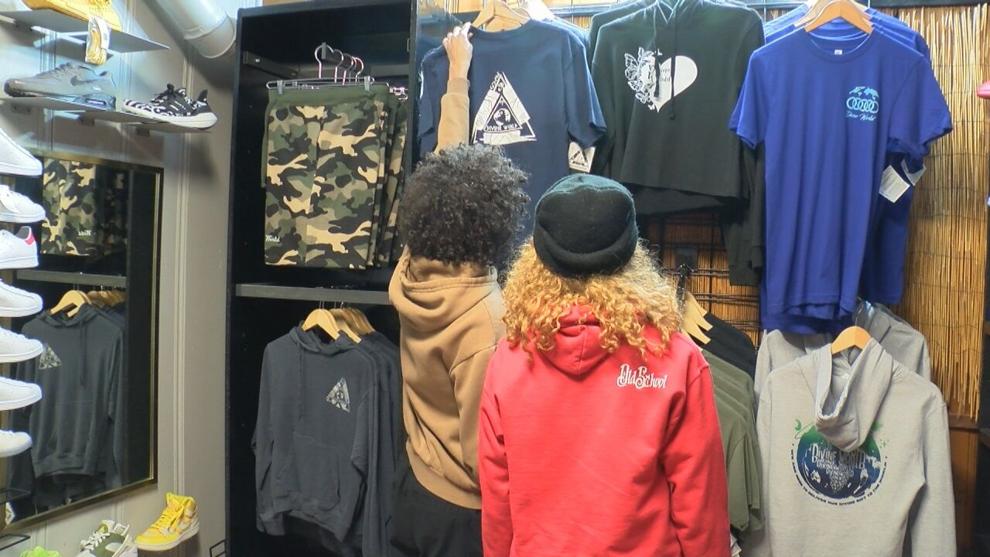 "Divine World" sells hoodies, jeans, shoes and shirts. Darrius shares space with his brother, sister and father, which showcases three different clothing businesses.
"Old School Love" is a business based on collected vintage items, along with selling hoodies, hats and jackets. Jazmyne Wells created the brand at the age of 15. Now at 19 years old, she said the business can cherish old items.
"I just love vintage items," said Jazmyne. "And I love some of the old school things like picnics. And just the love… some of the love that comes with it that can be shared all over."
Throughout the years, the siblings believe having a Black-owned business in the Rogue Valley can bring more diversity to Southern Oregon.
"It diversifies and creates more culture," Darrius said. "And it's not so inclusive. Meaning you have different people from different backgrounds coming together in one area, just creating stuff and making it a better place to live."
The businesses are located at "The Backyard" located at 812 South Riverside.