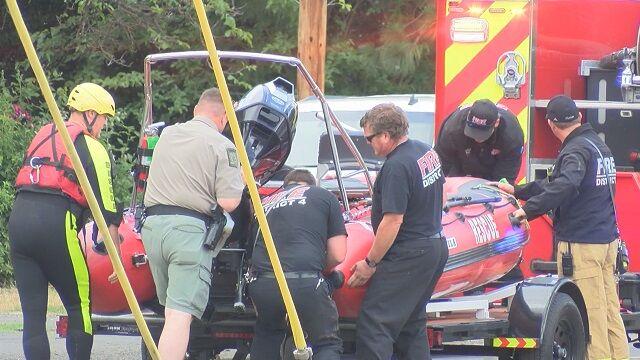 UPDATE: NewsWatch 12 has just received new information from the Jackson County Sheriff's Office that as of 8:55 p.m., the 7-year-old child in Saturday's Water rescue in Eagle Point has passed away.
The Sheriff's Office has informed us that the name of the child will not be provided at this time out of respect for the family.
---
EAGLE POINT, Ore-- The Jackson County Sheriff's Office has confirmed that a missing 7-year-old, who went missing in Little Butte Creek, has been found and has been taken to a local hospital.
According to search and rescue crews, the 7-year-old was located by JCSO deputies in the water near Butte Creek Mill. The child was taken by Mercy Flights, however the condition of the child is undetermined at this time. 
According to dispatch when the child was found, first responders immediately began CPR on the child. We are still trying to confirm this with law enforcement.
This is a developing story and we will continue to provide updates on this page as soon as we learn more information.