KLAMATH COUNTY, Ore. -- Investigators are asking the public for help today to identify and find a female driver who fled a Klamath County serious injury crash scene.
Oregon State Police (OSP) say the driver left the Highway 97 crash yesterday after causing it.  Police investigators need help identifying the female driver of a red Honda CRV as they have exhausted their leads, turning to witnesses to help locate that driver.
OSP says she was seen walking north after the crash in the northbound lane near milepost 258.  OSP says she walked past the line of traffic, which was stopped, described as 30-40 years old, 5' 3", slightly heavy build, light brown to dark brown wavy hair, wearing a light brown jacket with hood and shorts.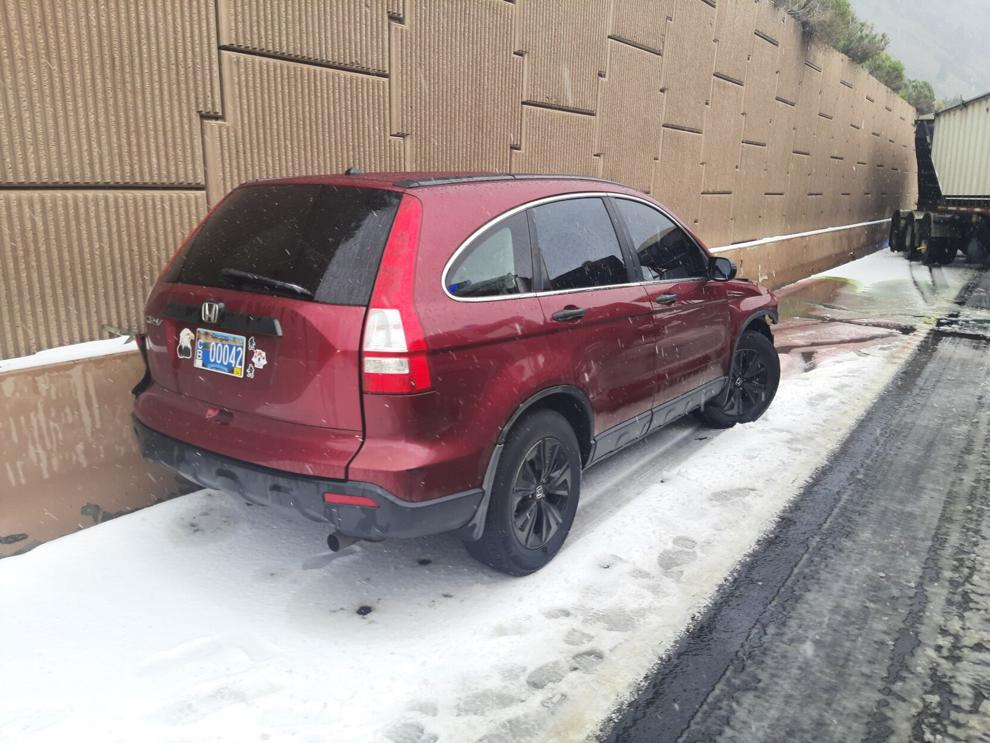 OSP says the crash happened about 10:16AM when OSP Troopers and emergency personnel responded a crash involving four vehicles.  It says its preliminary investigation show the red Honda CRV lost control due to weather conditions and hit a concrete barrier.  With that auto disabled, a southbound gold Honda Accord driven by 69-year-old Gary Rugg of Chiloquin swerved to avoid the red Honda.   OSP says that's when a northbound semi truck hit Rugg's car, and fourth vehicle also was hit at some point during the second collision.
OSP says Rugg went to a hospital with serious injuries, and red Honda driver fled the scene and has not been located. 
It invites any information that could help investigators identify the female driver at OSP's Dispatch Center at 800-442-0776 or *OSP (*677) from mobile phones.  Reference Case number SP22-110362.