WASHINGTON, D.C. -- Today marks a recent holiday tradition as the day before Thanksgiving is becoming identified as "Blackout Wednesday."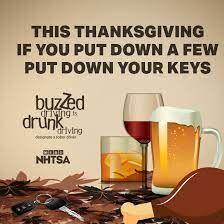 The day is noted as one of the deadliest travel days of the year in the United States, in tandem with one of the nation's busiest travel days.  While the title could imply traveler "blackout" due to sleep deprivation of travel fatigue, the National Highway Traffic Safety Administration (NHTSA) ties it to holiday drinking.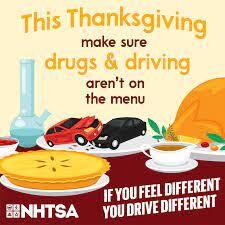 It says, "Substance abuse during this holiday has become something of a cultural phenomenon, and is associated with binge drinking. It has been promoted on social media as 'Blackout Wednesday,' 'Drinksgiving,' or 'Thanksgiving Eve.' 'Danksgiving' also occurs during the Thanksgiving weekend but is related to marijuana use."
According to NHTSA, the Thanksgiving holiday period for tracking crashes runs 6pm Wednesday to 5:59am Monday.  It says that time frame's annual travel fatalities makes it one of the deadliest holidays for automobile travel.
NHTSA and its partners want the public and the media to share awareness about Blackout Wednesday so people take precautions to enjoy a safe Thanksgiving.