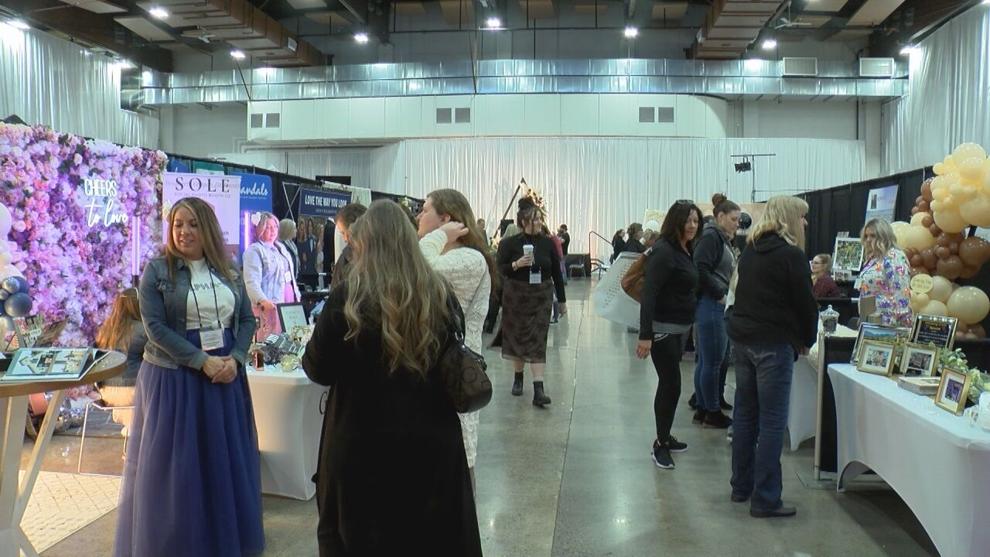 MEDFORD, Ore. -- When it comes to a couple's special day, the Southern Oregon Wedding show provides insights for newly engaged partners.
Organizers hosted the show at the Medford Amory. It took place the weekend of January 21 and 22.
This year, coordinators are accepting two cans of food as a donation to Access or $2 as entry per person.
Emily Rice and George Kitchen are newly engaged from Yreka, California. They said they decided to come to the show to begin their wedding planning.
"We don't know where to start," says the couple. "So, we figured this would be a great fact-finder mission. We're just really excited and it's nice to come to an event that's made especially to help couples navigate this."
The armory was filled with vendors catered to wedding planning. Such as a tuxedo booth, ring sizing, photography, and cake tasting to name a few.
Rice said this can be a good way to budget wedding expenses.
"We have like 450 days," says Rice. "So, we are just trying to pace ourselves and try to save money when we can because weddings can get really expensive really fast."
The event provided a bridal fashion show, offering the first 50 brides a free bridal tote bag. The company Forever Traveling also gave away a Honeymoon Getaway and one bride is able to win a diamond ring in one of the many riffles.
Once the couple walked around the building, they discovered all of the wedding options the show has to offer.
"We entered in all of the drawings which were fun," says the couple. "Definitely seems like it makes brides feel special at every booth like, they want to see your ring … yes they're very inclusive, very welcoming, it's very helpful."
All proceeds from the show benefit Access and the Women's Crisis Support Team.