MEDFORD, Ore. — A Jackson County law enforcement task force geared toward disrupting illegal marijuana operations seized more than 1 million pounds of product bound for the black market last year, according to the Sheriff's Office.
Detectives from the Illegal Marijuana Enforcement Team (IMET) worked 145 cases, served 57 search warrants, and made 60 arrests over the year. Those cases resulted in the seizure of more than a million pounds of marijuana, several pounds of other drugs, 158 guns, and more than $2.3 million.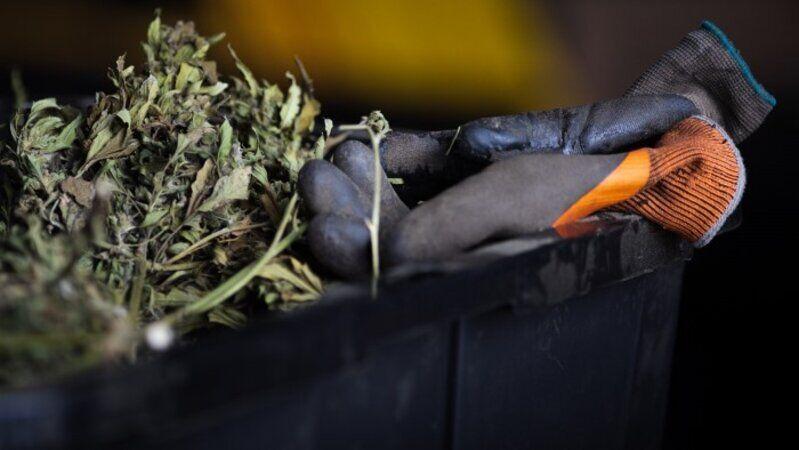 The overall marijuana seizures included almost 650,000 live plants and more than 70,000 pounds of processed cannabis "ready for sale," which the Sheriff's Office estimated at a value of $30 million.
Investigators also found 134 pounds of butane honey oil (BHO), a product extracted from marijuana through a "highly volatile" process that has resulted in a number of explosions and fires in Jackson County.
Also seized throughout the year were five pounds of liquid THC, almost 53 gallons of marijuana concentrate, and more than 5 gallons of cannabinoid extract.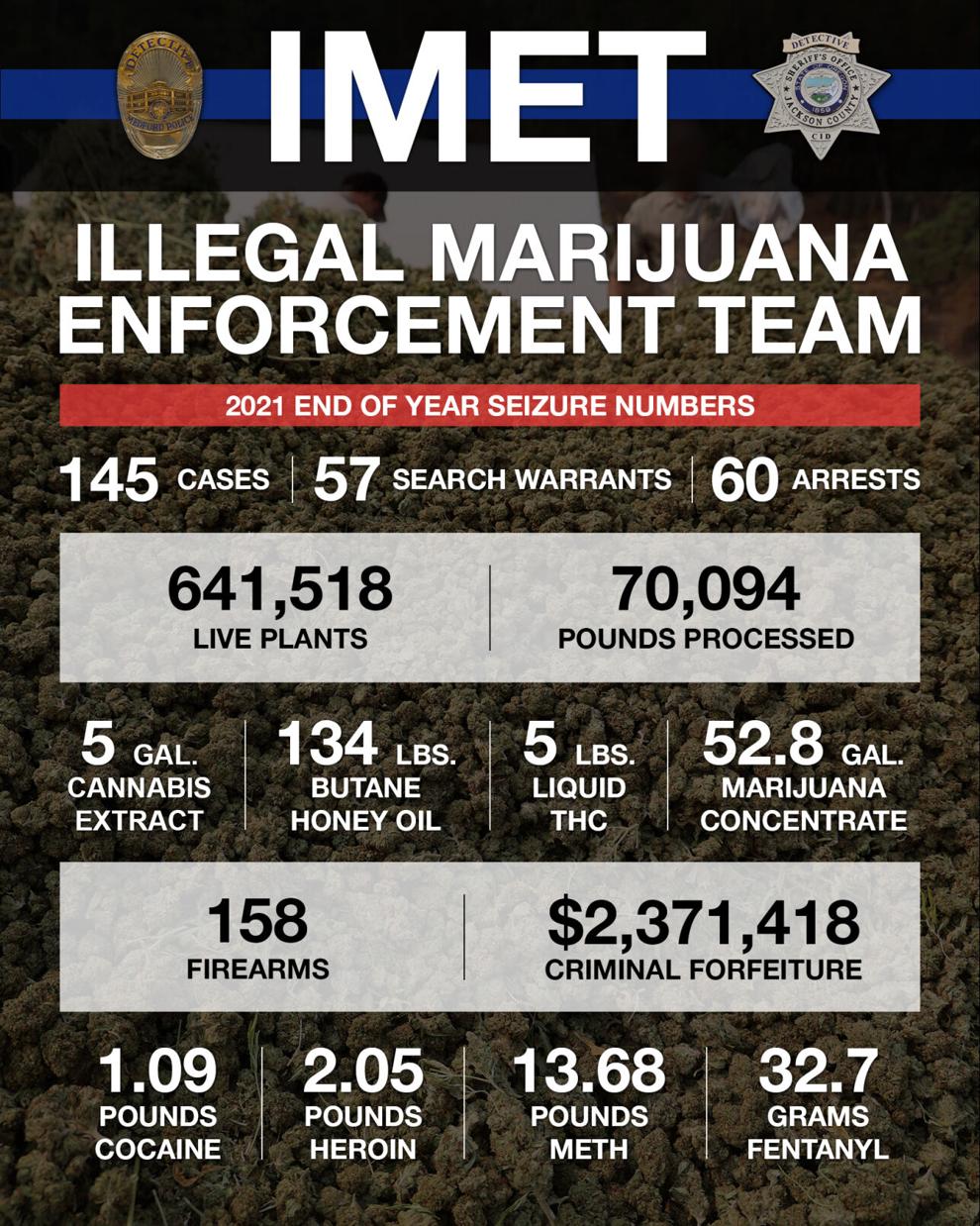 The other illicit drugs seized during marijuana raids included more than a pound of cocaine, almost 14 pounds of methamphetamines, and more than two pounds of heroin. Investigators also seized more than three pounds of psilocybin mushrooms and 551 doses of LSD.
"Investigators also uncovered enough fentanyl to kill more than 16 thousand people; seizing nearly 33 grams with a lethal dose estimated to be around two milligrams," the Sheriff's Office said.
The IMET task force draws personnel from the Sheriff's Office, the Medford Police Department, and the Jackson County District Attorney's office. It's funded through a grant from the Oregon Justice Commission.
"This upcoming year, the team is looking to increase illegal marijuana enforcement through additional state allocated funds," the Sheriff's Office said. "The team is optimistic that this potential additional funding will be a substantial help in diminishing the black-market marijuana problem in the Rogue Valley."