MEDFORD, Ore. -- A Jackson County man has a life-in-prison sentence tonight for the death of his wife.  He also has three more years of jail for an arson conviction.
A Jackson County Circuit Court jury convicted 56-year-old Kevin Dean Hicks Sr. last Thursday of second degree murder for the death of his wife in 2018.
The court sentenced him today for criminal charges of Murder in the Second Degree, Arson and Abuse of a Corpse.  Judge Timothy Barnack sentenced Hicks to life in prison with the possibility of parole after twenty-five years for his murder conviction.  Barnack sentenced Hicks to thirty-six months in the Oregon Department of Corrections to be served consecutively for the arson conviction, and the corpse abuse conviction received a sentence of 20 days in the Jackson County jail.  The Jackson County District Attorney's Office (JCDA) says additionally, Hicks is subject to lifetime post-prison supervision if he is ever released.
JCDA says, "Hicks was convicted for his role in the murder of his estranged wife, Tammy Hicks. The two had been living apart due to a prior domestic violence incident in October of 2017 wherein Mr. Hicks was convicted of Felony Assault in the Fourth Degree against Ms. Hicks. On June 30, 2018, Ms. Hicks went to discuss an ongoing tax issue with the defendant. While at their RV (located at 3150 McMartin Lane in Central Point) the Defendant strangled her to death and then lit the RV on fire, abusing her corpse in the process. The fire quickly spread to adjacent trailers, sheds, and land before being knocked down and put out by local fire personnel."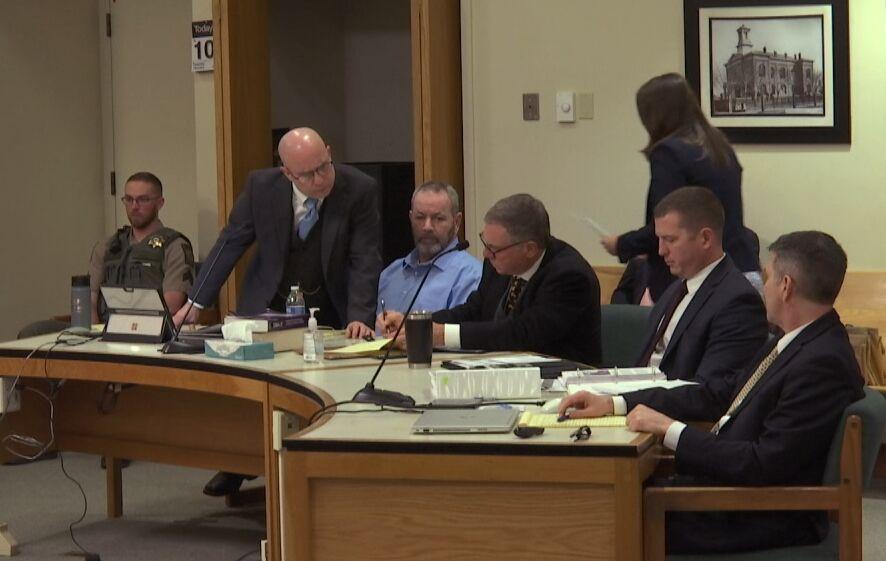 JCDA says two of the victim's surviving children and her adult brother spoke at sentencing and both children discussed how the murder of their mother has impacted them on a daily basis, noting, "The children told the Court that Tammy was a devoted mother who went out of her way to show the kids she loved them on a daily basis. 'She gave the best hugs in the world…She would have done anything for us. She lost her life to free us from (Defendant's) grasp.'"
Following the request of the family and prosecutors, Judge Barnack ran Hicks' sentences consecutively.  The victims requested that media not release their names for the purpose of maintaining privacy.
Hicks was indicted by a Jackson County Grand Jury on July 5, 2018. He has remained lodged in the Jackson County jail since June 30, 2018.
The case was prosecuted by Deputy District Attorneys Zori Cook and Ben Lull.