SALEM, Ore. -- Oregon National Guardsmen are back at their homes this holiday weekend after completing their COVID-19 pandemic duty assignments this week.
Their mission to fill staff shortages during the COVID-19 pandemic at the Oregon State Hospital concluded June 30, 2022.  After the hospital requested support from the Oregon National Guard (ONG), 47 Oregon Guard members rotated through the hospital providing support starting last August, with the high hitting 32 members on-duty there at one time.  The mission concluded with 12 Guardsmen assigned to the task.
ONG says its deployment did not have a specified duration when initiated, and ten of the 47 members who served at the state hospital "enjoyed the work so much that they applied for permanent civilian positions."
Guard service members worked with the mental health technician staff, kitchen and environmental services, and patient care.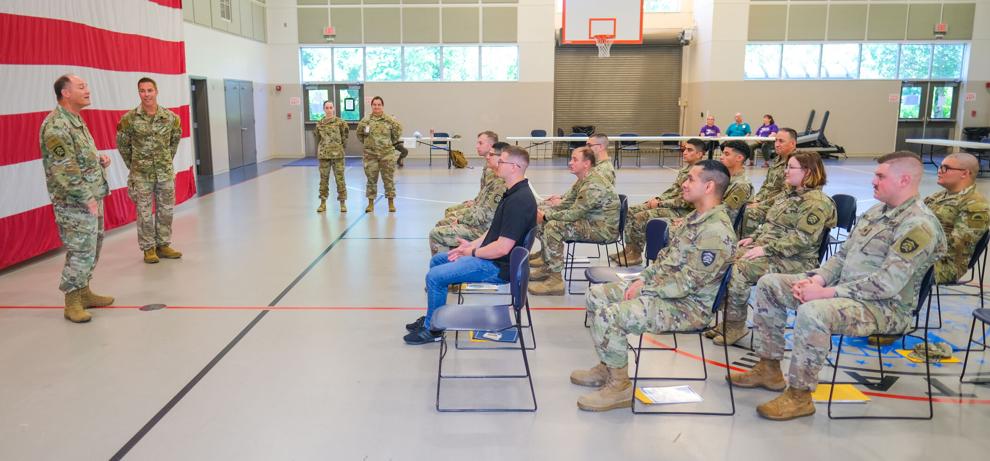 Mission commander Oregon Air National Guard, Lt. Col. Jason Baldy said, "Our volunteer guard members did a great job, and most of them found it rewarding. In addition, the existing staff of the hospital liked working with our guard members because they already knew how to work and move as a unit which is important to keep each other safe."
ONG says the Oregon State Hospital assignment was the longest-running domestic operations mission in the state, lasting 318 days in total.
(U.S. Army National Guard photos by Maj. W. Chris Clyne, Oregon National Guard Public Affairs)