MEDFORD, Ore. — After setting multiple pandemic records for the sheer number of COVID-19 cases, the Omicron variant surge finally appears to have passed its peak in Oregon. Regardless, public health and hospital officials fear that the worst is yet to come for healthcare systems.
As of Friday, there were 1,125 patients hospitalized with COVID-19 in Oregon, which was actually five less than the day before. Of those patients, 176 were in intensive care unit beds — seven more than the day before.
Despite the fluctuation, the hospitalization numbers this week mean Oregon is perilously close to the record-high set at the peak of the Delta variant, which was just under 1,200 COVID-19 patients hospitalized at one time.
A spokesperson for Asante in Southern Oregon told NewsWatch 12 Friday that their hospitals are at capacity and have been for weeks, with Omicron hospitalizations still potentially climbing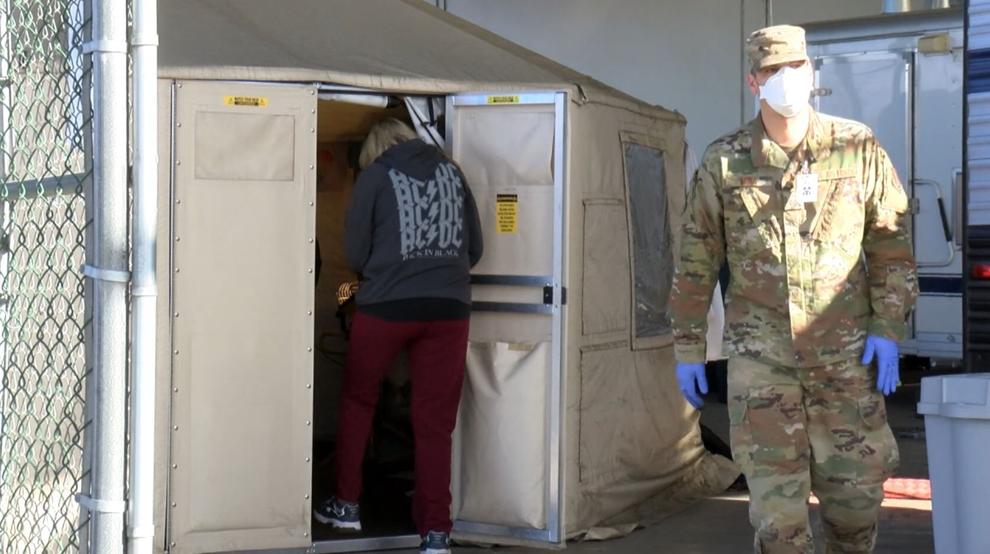 Dr. Jason Kuhl, chief medical officer for Providence Medford Medical Center, said that its been a similar story at his hospital.
"We do continue to be at or really close to capacity for the last several weeks," said Dr. Kuhl. "This morning we had 104 of our inpatient beds full, we were holding six in the Emergency Department because we were at capacity relative to our nursing ratios and patient care."
Of Providence Medford's total inpatients, 37 had COVID-19. Five of those patients were in intensive care.
As of Friday, Asante had 106 COVID-19 patients across its three hospitals, 15 of them in intensive care. Six were on ventilators. Nine people had died within the last seven days.
For Asante, one of the largest impacts to patient care remains for elective, non-emergency surgeries and procedures.
"We take each case day by day, often hour by hour, to get these patients the care they need," said an Asante spokesperson.
Many patients no longer need a hospital level of care and are awaiting discharge to a long-term care facility, but there's nowhere for them to go. As of Friday, Asante had 85 such patients occupying beds that could otherwise be used for people who need those non-emergent surgeries.
Regardless of the struggles with capacity at Providence, Dr. Kuhl said that people in need of emergency care should not hesitate to seek it out. That said, people not in need of an immediate, acute level of care should seek out urgent care or their primary care physicians.
Dr. Kuhl acknowledged that the same squeeze is being felt throughout the state — and hospital limitations are often based less on physical space, but primarily due to staffing shortages, particularly in nursing.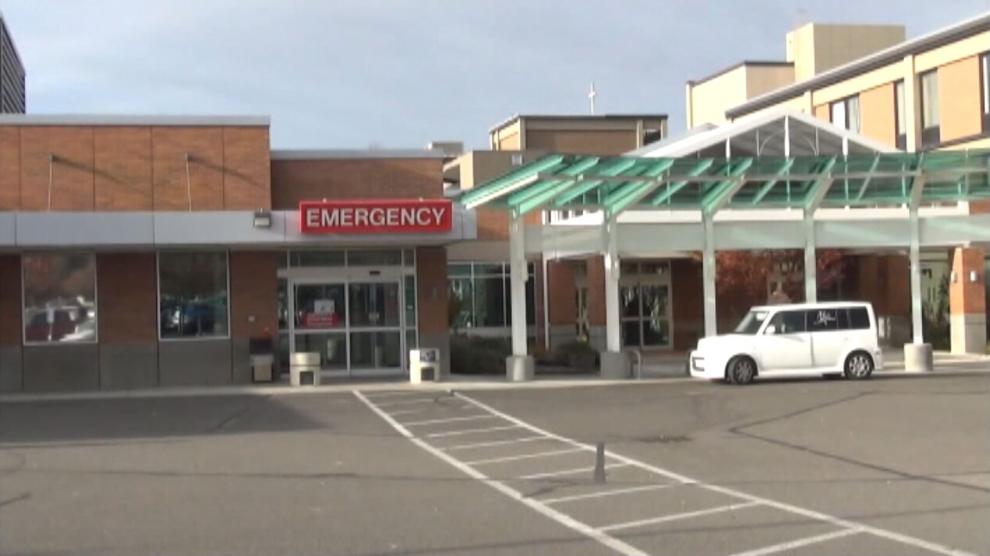 "With that, we are no in a position where we rely heavily on travelers, traveling nurse staff, as well as the National Guard resources that have been deployed to assist us during these times of limited staffing and surging patient volumes," Kuhl said.
Asante said that it can cope somewhat by load-balancing across its three hospitals on an hourly basis. When beds open up at one Asante hospital, administrators transfer patients so that they aren't turned away.
The Omicron surge has been distinct from what Providence saw during the height of Delta, Kuhl said. The volume of symptomatic patients turning up at urgent care or in the Emergency Department has increased, but case severity has been less dramatic. Fewer cases require inpatient care or placement in the ICU.
"It really seems like many patients are being hospitalized with COVID rather than from COVID," Kuhl said. "And I say that with the caveat that many of our vaccinated patients are coming in with other medical illnesses, with a secondary diagnosis of COVID — whereas with our unvaccinated patients, COVID is their primary diagnosis and need for admission."
With COVID-19 testing still in high demand, Providence has partnered with Inspire Diagnostic to set up a site near the hospital. The clinic is at 1085 Royal Court, and is open 7 days per week from 9 a.m. to 6 p.m. Both rapid and PCR tests are offered, though Kuhl warned that the latter could take a few days to get a result.