PORTLAND, Ore. — Last week saw an unprecedented surge in COVID-19 cases, tripling the previous pandemic record for weekly cases, according to the latest weekly report from the Oregon Health Authority.
The OHA reported 47,272 new cases of COVID-19 during the week starting Monday, January 3 and ending Sunday, January 9. Those case numbers were six times higher than recorded just two weeks ago, and three times higher than seen during the previous pandemic peak.
Overall test results shot up 89% between last week and the week before, from 136,474 to 258,574 — also a new pandemic high. The percentage of positive tests out of total tests increased from 15.7% to 21%.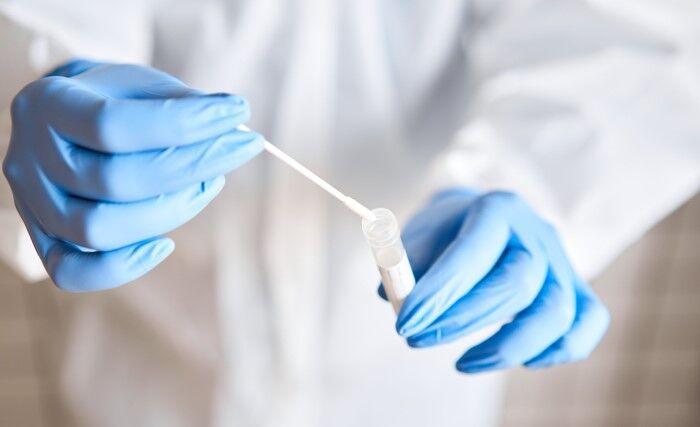 Hospitalizations and deaths also rose last week, though not quite at the breakneck pace seen in overall cases. There were 486 new hospitalizations for COVID-19 last week compared to 290 the week prior, an increase of 68 percent. There were 113 deaths attributed to COVID-19, up from 89 the week prior.
New cases and hospitalizations show no sign of abating this week. The OHA reported 8,760 cases of COVID-19 on Wednesday, after a similar count Tuesday. There were 31 new deaths attributed to the virus, bringing the state death toll to 5,845 since the pandemic began.
Hospitalizations for COVID-19 statewide reach 756, which was 29 more than on Tuesday. There were 146 patients in intensive care, which was eight more than Tuesday. There were 34 available adult ICU beds out of 653 total (5% availability) and 262 available adult non-ICU beds out of 4,135 (6% availability).
The new confirmed and presumptive COVID-19 cases reported today are in the following counties: Baker (30), Benton (321), Clackamas (820), Clatsop (45), Columbia (50), Coos (244), Crook (53), Curry (31), Deschutes (737), Douglas (155), Gilliam (6), Harney (2), Hood River (39), Jackson (375), Jefferson (110), Josephine (158), Klamath (70), Lake (3), Lane (678), Lincoln (209), Linn (313), Malheur (45), Marion (801), Morrow (21), Multnomah (1,454), Polk (213), Sherman (7), Tillamook (33), Umatilla (325), Union (38), Wallowa (13), Wasco (37), Washington (1,158), Wheeler (12) and Yamhill (154).
OHA announced that it would host a press conference at 2 p.m. on Thursday to discuss the status of COVID-19 in Oregon, featuring OHA director Patrick Allen, Oregon Department of Education director Colt Gill, and state epidemiologist Dr. Dean Sidelinger.