CURRY COUNTY, Ore. -- The sheriff for Southern Oregon's coastal county is warning today that, "Fentanyl has taken over the drug market and has become the preferred drug over heroin."
That point is one of many shared today by the Curry County Sheriff's Office (CCSO).  It's working to make the public aware that Curry County has experienced "multiple fatal overdoses of suspected Fentanyl in the southern portion of the County. Since the passing of Measure 110, law enforcement throughout the county have seen an unprecedented rise in drug use, drug related crimes, and drug related deaths."
Curry County Sheriff John Ward's Office says today the County has "several instances where multiple people fatally overdose in the same residence, this was unheard of prior to the passage of Measure 110. The 'Big City' drug epidemic has made its way to Curry County."
The Curry County Sheriff's Office says fentanyl has replaced heroin as the hard narcotic of choice in the drug market, saying the last several seizures of heroin submitted to Oregon's State Crime Lab by CCSO have proven to be fentanyl disguised as heroin.
CCSO says while fentanyl is popular due to its lethality, the County is "experiencing an exponential rise in the use of all other street drugs as well. With that comes the rise of person, property, and public nuisance crimes such as harassment, trespassing, theft, and disorderly conduct."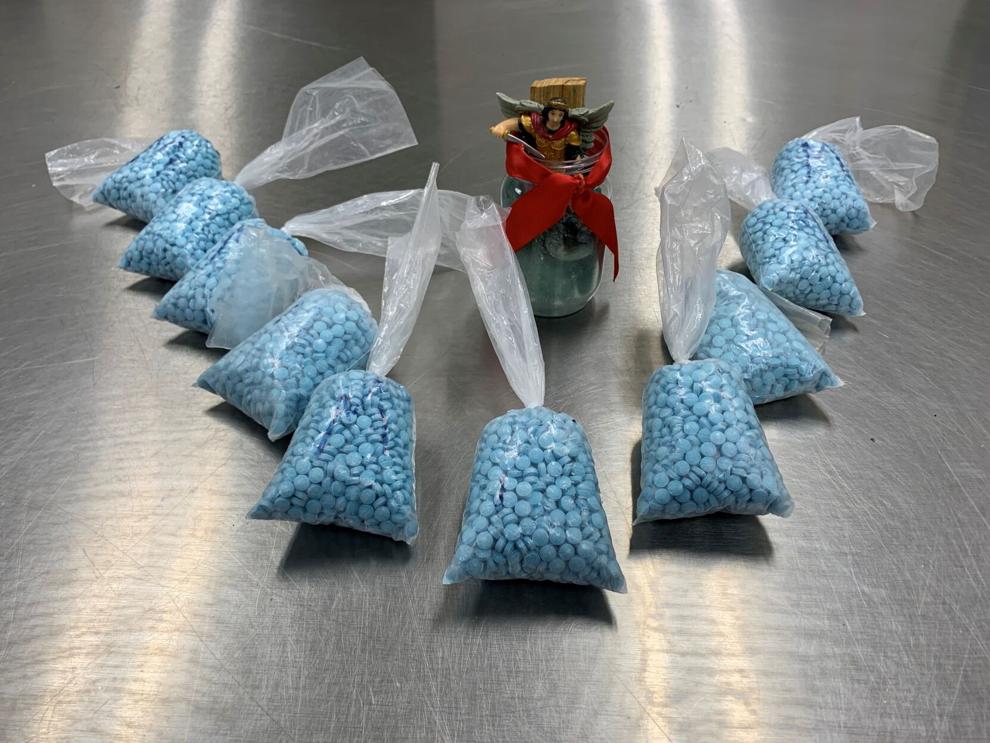 Ward's office says its deputies respond to multiple overdoses every week and often the person overdosing is administered Naloxone (known as Narcan) before medics arrive because "Narcan can reverse the central nervous system depressant effects of an opioid or synthetic opioid."
CCSO notes that fentanyl overdoses could be getting both more common and more potent.  It says Narcan has a half-life (remains active in the body) 30 to 80 minutes depending on the person and the amount of opiate or synthetic opiate ingested.
CCSO says it is receiving reports "that it is taking several doses of Narcan to reverse an overdose as of late, sometimes up to eight doses. If the person who is in active overdose does not seek immediate medical attention, it is possible that the Narcan can dissipate while there is still a fatal amount of opiate or synthetic opiate in the persons system, causing them to overdose again."
It says fentanyl has been found to contaminate all other popular street and party drugs, including marijuana, and fentanyl is cheap and easy to smuggle as it can be formed to look like anything, "The ways Fentanyl can be disguised is limited only by the smuggler's imagination. It has been made to appear like frozen produce, sidewalk chalk, candy, over the counter medication and prescription medications."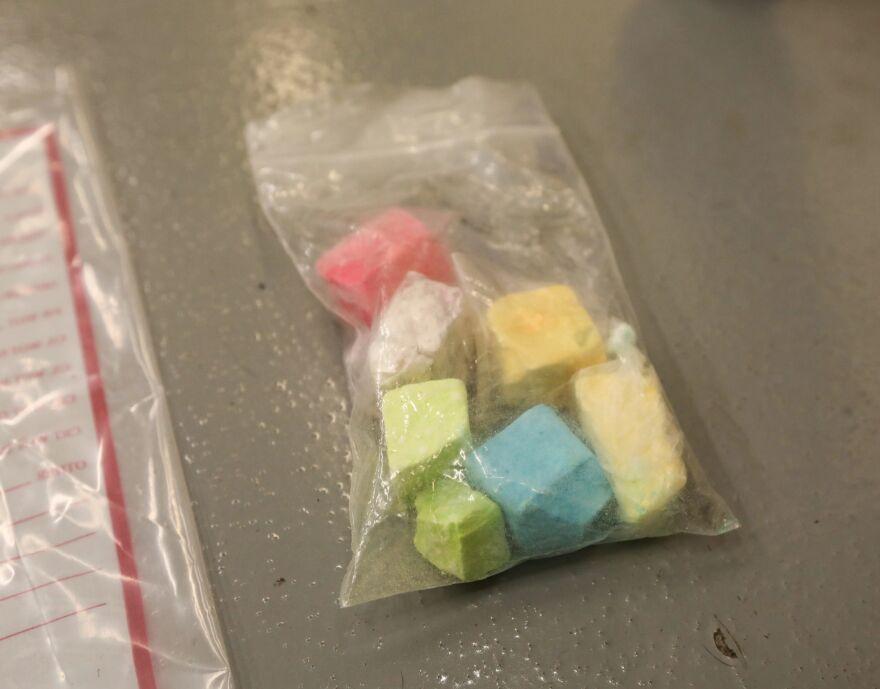 CCSO says a common counterfeit prescription pill it has seen is called a "Dirty 30," which is blue-colored fentanyl pressed into the form of a legitimate 30 milligram oxycodone pill. It says other counterfeit pills commonly seen are Xanax, Adderall and Vicodin, and "It is estimated that six out of 10 counterfeit pills contain a lethal dose of Fentanyl."
Ward's office reminds that, "While the use of street drugs has been decriminalized in Oregon, the sale of them has not. If you have information about persons importing or selling Fentanyl or other street drugs in Curry County, please reach out to the Curry County Detective Division at 541-247-3242, Extension 4. Your name and information can be kept confidential at your request."
It says, "The true number of overdoses we are experiencing is unknown because many go unreported due to fear of being arrested." The Sheriff's Office reminds that Oregon's "Good Samaritan law" protects someone calling for help about an active overdose from being arrested or prosecuted for possessing drugs or drug paraphernalia, from being in a place where drugs are used or sold, or from parole/probation violation.
It says, "The Curry County Sheriff's Office prioritizes the preservation of life over any possible criminal investigation so please call for help."
Naloxone is provided for free by several organizations along with fentanyl testing equipment. CCSO says, "each Sheriff's Office Patrol Deputy has an emergency supply of Narcan not only for administering to overdose victims, but also for self/buddy aid should they suffer an exposure to Fentanyl while on the job."