PORTLAND, Ore. -- Oregon Health Authority today wants hospitals to take immediate action to prepare for patients with respiratory illnesses.  It says Oregon is experiencing a surge in respiratory illness, causing an advisory today from Oregon Health Authority (OHA) to hospitals in the state.  
A combination of COVID with influenza and RSV are raising health risks and related healthcare community concerns.
OHA said today it expects new COVID cases as people gather indoors socially, with family gatherings during three holidays in the next eight weeks.
Deputy State Health Officer and Deputy State Epidemiologist Dr. Tom Jeanne says a COVID increase will advance, too, "as immunity from vaccination and previous infections wane."
Jeanne reminded people today that COVID vaccine is available for children as young as five. He said boosters remain available, too, with 12.8% of eligible Oregonians having received their booster vaccinations.
He said today the moving-seven-day average of new and presumed COVID cases in Oregon is in a range of 350-400 cases.  He cited a projection that Oregon COVID hospitalizations would increase from 229 today to approximately 280 in early December.
Additionally, Jeanne says on October 29, 2022, Oregon met criteria for "onset" of RSV season in the state, "and pediatric RSV hospitalizations more than tripled between October 29th to November 5th."
Jeanne noted that respiratory ailment, RSV, is rising nationally as a particular risk to infants and elderly people.  It is the most common cause of severe lower respiratory infection among infants, with symptoms of fever, runny nose, cough and distressed breathing.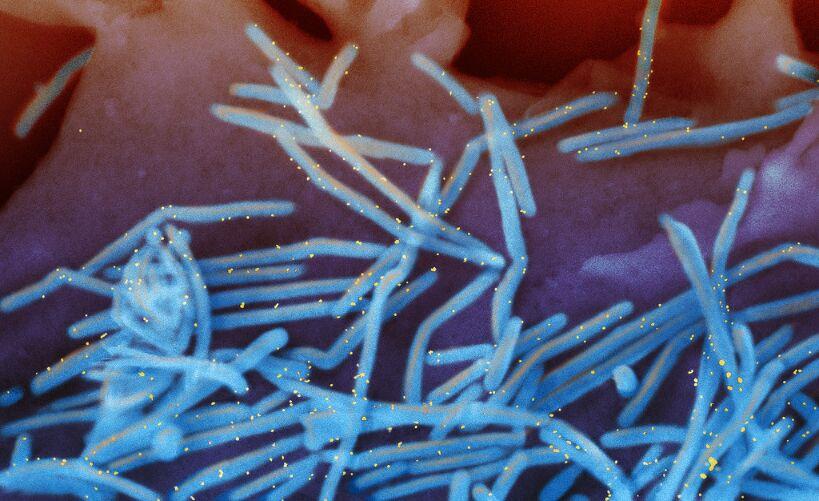 The combined illnesses are causing OHA to issued the following advisory today to Oregon hospitals to take immediate action, mostly focused on pediatric care.
"Hospital Communication RE: Pediatric Capacity
Dear hospital partners,
Like most of the country, Oregon is experiencing a surge in respiratory illnesses. An exponential increase in respiratory syncytial virus (RSV) cases since October 29 alongside ongoing hospital staffing challenges are straining pediatric hospital bed capacity. Pediatric intensive care unit (PICU) and medical-surgical beds statewide are heavily strained.
Given the urgency of the current situation, and expected continued rises in RSV and flu cases, we ask that Oregon hospitals take the following steps immediately:
Maximize pediatric staffing, spaces and supplies to increase surge capacity; examples include but are not limited to:

Identifying additional staff with pediatric experience.
Using single rooms as double rooms, with temporary licensure as needed.
Expanding into surge areas, with temporary licensure as needed.
Submitting a Hospital License Temporary Space Application to mailbox.hclc@odhsoha.oregon.gov for any hospital request to change use of existing spaces, add beds, or related requests. Oregon Health Authority's Health Facility Licensing and Certification Program staff will respond to all requests promptly.

Encourage pediatric and subspecialty providers to maximally manage patients locally with goal to reduce need for transfer to specialty pediatric hospitals.

Develop plans and identify resources needed to manage higher acuity patients in anticipation of delays in transfers to specialty pediatric hospitals.

Review and limit elective procedures if needed to maintain statewide pediatric bed capacity.
Consider opening neonatal ICUs (NICUs) to suitably aged, outside patients using appropriate precautions.
Plan to provide intensive care to older children in adult ICUs.
Maximize opportunities to vaccinate against flu and COVID-19.
As a reminder, OHA rules still require masking in most healthcare settings."
OHA plans to circulate a survey to better understand hospital pediatric surge capacity.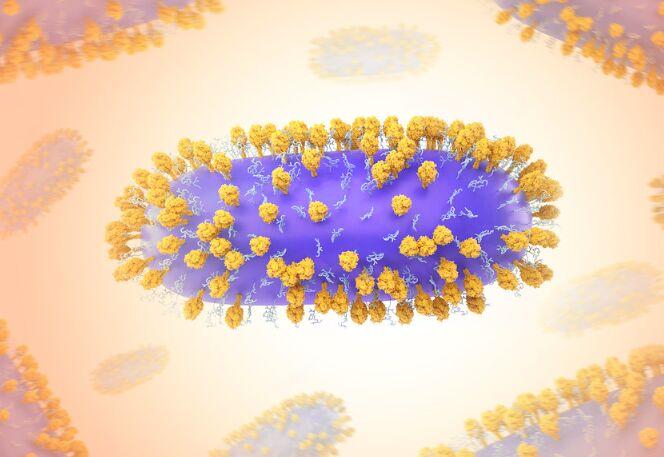 Dr. Jeanne said today, "Pediatric hospital capacity is limited in Oregon and is expected to be heavily strained based on forecast levels of RSV activity ahead."
He said OHA is monitoring influenza, too, noting, "Oregon had a nearly non-existent influenza season during 2020-2021 when masking, social distancing and widespread closure kept the positivity of influenza tests well below 15 through most of the season.  That will not be the case this season."
He said flu levels are low in Oregon, with a 2% test positivity rate last week, yet it can be a contributor to demands on the healthcare system, especially it if approaches 5% test positivity rate, while hospitals also respond to RSV and COVID.
Jeanne said OHA expects the trio of COVID, influenza and RSV to circulate collectively this winter at a higher rate than the past two years, with some early season data from other parts of the nation showing very high levels of respiratory illness circulation from those viruses.