KLAMATH FALLS, Ore. -- Klamath County's Public Health Office (KCPH) knows prescription drug disposal can be a need at any time.
It reminds people that several locations there have year-round drop-off kiosks available to get rid of unneeded prescription medications even after yesterday's annual federal Drug Enforcement Administration "take back" day or before another "take back" day this October.
It says, "local residents don't need to hold on to unused or expired prescriptions" when year-round drop-off kiosks are available at: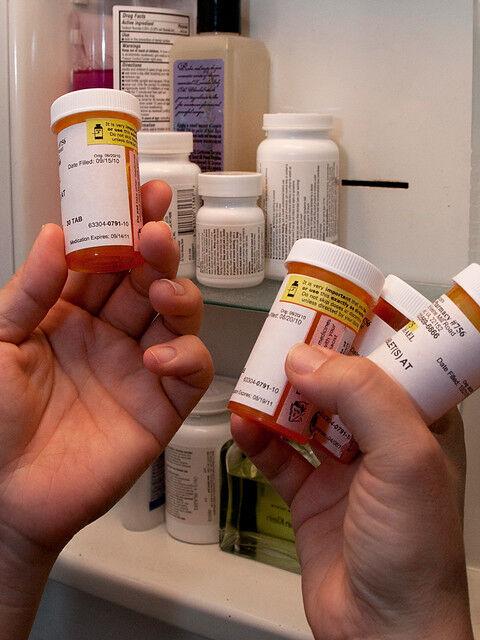 Klamath Open Door, 2074 S 6

th

St., Klamath Falls
Klamath Tribal Health Pharmacy, 330 Chiloquin Blvd., Chiloquin
Sky Lakes Outpatient Pharmacy, 2865 Daggett Ave., Klamath Falls
Sky Lakes Downtown Pharmacy, 211 North 8th St., Klamath Falls
Albertsons Pharmacy, 5500 S 6th St., Klamath Falls
Rite Aid Pharmacy, 2521 S 6

th

 St., Klamath Falls
KCPH says, "Tablets, capsules, patches, and other solid forms of prescription drugs are accepted at the kiosks. Liquids (including intravenous solutions), syringes and other sharps, and illegal drugs are not accepted. Vaping devices and cartridges are accepted at drop-off locations, if lithium batteries are removed.  Unused or expired prescription medications are a public safety issue, leading to potential accidental poisoning, misuse, and overdose. Proper disposal of unused drugs saves lives and protects the environment."
It say other locations offer pre-addressed, postage-paid envelopes year-round to return unused prescriptions through the MED-Project, including: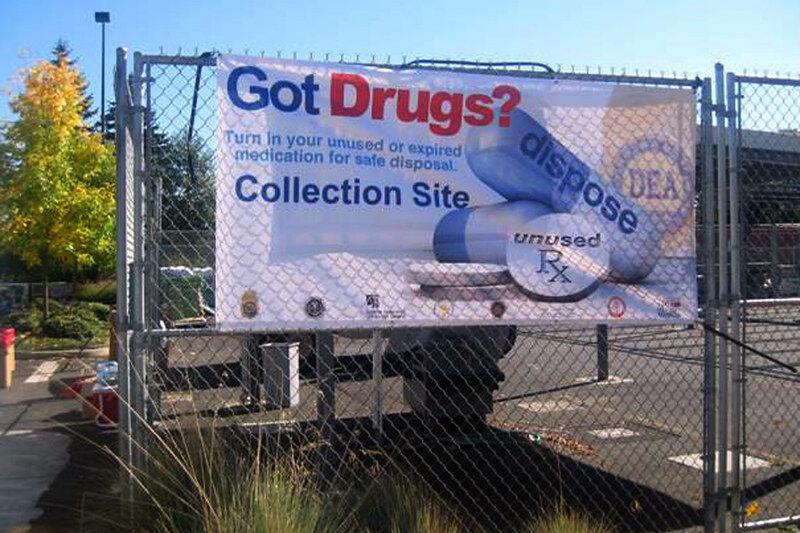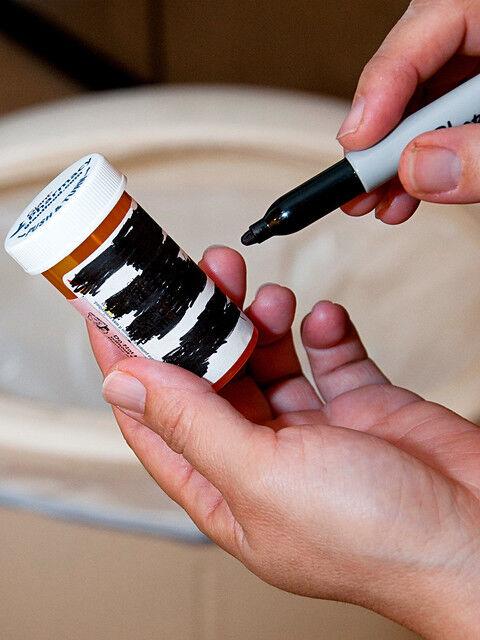 Chiloquin City Hall, 127 S. 1st Ave., Chiloquin
Klamath Bain Senior Citizens Center, 2045 Arthur St., Klamath Falls
Klamath County Library, Bonanza Branch, 31703 Hwy 70, Bonanza
Klamath County Library, Merrill Branch, 365 West Front St., Merrill
Klamath County Public Health, 3314 Vandenberg Road, Klamath Falls
Klamath Tribal Health Pharmacy, 330 Chiloquin Blvd., Chiloquin
Malin City Hall, 2432 4th St., Malin
Red is the Road to Wellness, 1433 East Main St., Klamath Falls
The Klamath County Public Health Office reminds people to protect privacy by removing personally identifiable information on medication labels or packaging before disposing of unwanted medicine.
It says that during the 21st National Take Back Day in October 2021, Pacific Northwest residents from Oregon, Washington, Idaho and Alaska turned in 22,618 pounds of medications at 151 Take Back sites.
It directs questions about medication disposal sites for Naloxone to Miranda Hill, mhill@klamathcounty.org, or 541-882-8846.
More related information is available at www.DEAtakeback.com.