MEDFORD, Ore. -- Rogue Valley's Family Nurturing Center plans to honor a member of its family today.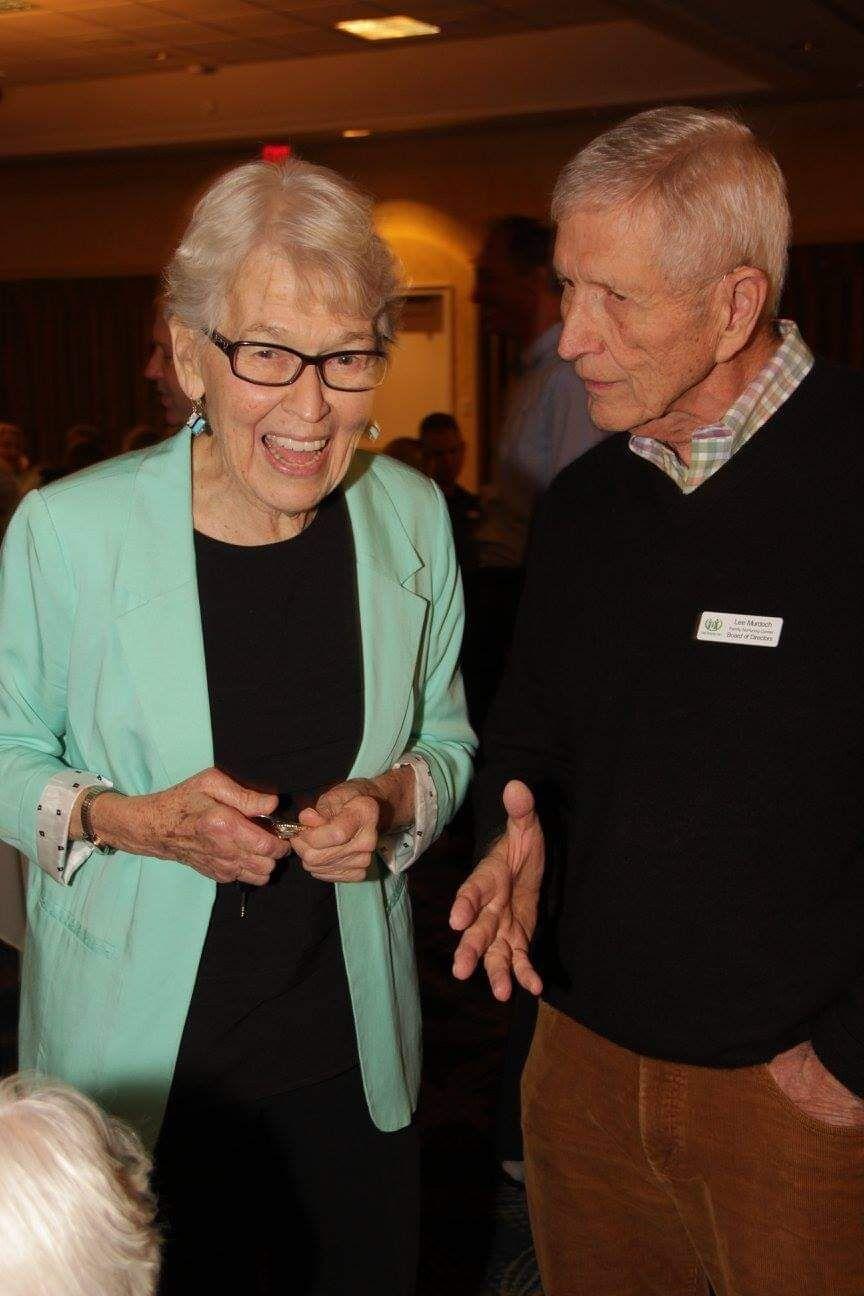 It is hosting a community gathering to honor the life of Mary-Curtis Gramley.
It says her family, friends, clients, colleagues and children will gather at Hanley Farm at 2pm to celebrate the life and work of Mary Curtis Gramley.
She was a long-time resident and a leader in advocating for children.
Gramley died last spring, with her obituary online.
The Center says she leaves a legacy of supporting families and nurturing environments for their children.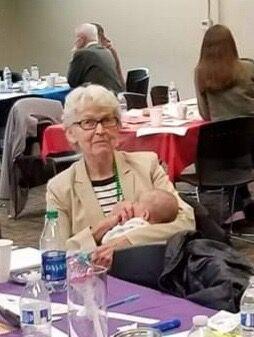 She taught at Southern Oregon University.
The Center says Gramley enhanced the early childhood education program and made it a main point of emphasis for the college.
She then moved to CASA and built-up support systems for children and families in the legal system.  
Her work with the Family Nurturing Center started with support for two families.
It now supports more than 2,300 families in its thirteen different programs.
Tributes include:
"There was something in her that had a hunger for helping others, not only all people, but a special theme -- through her life – of children."  Dale Gramley, Mary-Curtis Grimley's husband 
"I think she'd say 'never forget what the purpose is. Never forget what we're here for; that we're here for the children. Never give up and keep going -- she never gave up on anything and making this a better world."  Jane Beck, Mary-Curtis Grimley's sister 
"She became director of a program that brought volunteers with outside perspectives; she set-up advocates for kids in the juvenile court system and so my interactions with her, initially, as she started to get involved with juvenile cases and child welfare cases that were coming into family court. She was a very strong advocate of that program and bringing more resources to bear and looking at what was happening to kids that were involved in the child welfare system. If you were to ask any judge of the value of that program and how it is incorporated into their decision-making, no one would flinch at telling you it's one of the most valuable assets in that system. But when Mary-Curtis was starting to set that up, it certainly wasn't received with open arms; she had to convince people that the right thing to do for a child was to let a volunteer have an opportunity to have oversight. It was another voice in a courtroom that often is contentious and so I think she had to be the cutting edge on that issue.  
"She was an advocate for CASA and she was an advocate for kids through the child welfare system."  John Hamilton, Jackson County Juvenile Consortium Administrator 
"As she was going along, she and another individual began talking about a need for services for children and families and this began to percolate in her mind and so as a result of that she came up with wanting to start what became the Family Nurturing Center.... she started this from scratch--literally driving around in our car with some car seats to take the first couple of client children to the location she found that somebody gave her in the back of one of their buildings -- and that's how it all started."  Dale Grimley, Mary-Curtis Grimley's husband
"I think what Mary-Curtis ... was to us was a beacon of light. I often say that she's our north star -- that she keeps us on track for the right reasons, and I have always said that I feel like Family Nurturing Center is more of a movement than it is a program; that we have an obligation as a community to take care of those who were not cared for when they were a child. There are a lot of people who say they love children but that when the child has really been compromised to the point that their behavior is how they speak to the world, people see that behavior as something completely different than what it is-- when it's really just a child who needs to learn to love and trust and to feel safe. She really knew that we could change that."  Lisa O'Connor, Executive Director, Family Nurturing Center 
"She always took the time to sit down and just really ask about you; she was interested in where you came from and, no matter what your past was, she always had a way of making you feel like things were going to be okay. She loved people no matter what and that's what I really loved about her."
"What I loved about Mary-Curtis was every time we went to see her at the oasis center, she was standing in the doorway waiting for us to show up and she was just as excited for all of us moms and babies to get there as we were to be there. I just loved her enthusiasm every time we went --she was so excited to see us, so excited to play with the babies, and she just always had a glow of happiness surrounding her. When you were around her it was like you were in a moment where nothing else mattered, you just really enjoyed her company."  Tatiana Kimler, Peer Support Specialist, Oasis 
"Her legacy going forward is these families and the kids that came through the Nurturing Center, ... those children being our community, that really actually I think is going to be her legacy."  Doug Lofdahl, Family Nurturing Center, Farm Program Manager 
"I think it's rare to meet people who really can have a feeling for the magic that lives in the lives and in the world of children and Mary-Curtis was one of the rare people that really understood that, to see that, and feel that, and honor that, and that her dedication to protecting that world for children I think was very, very unique and kind of rare in this world."  Kristen Johnson, Executive Director, Oasis