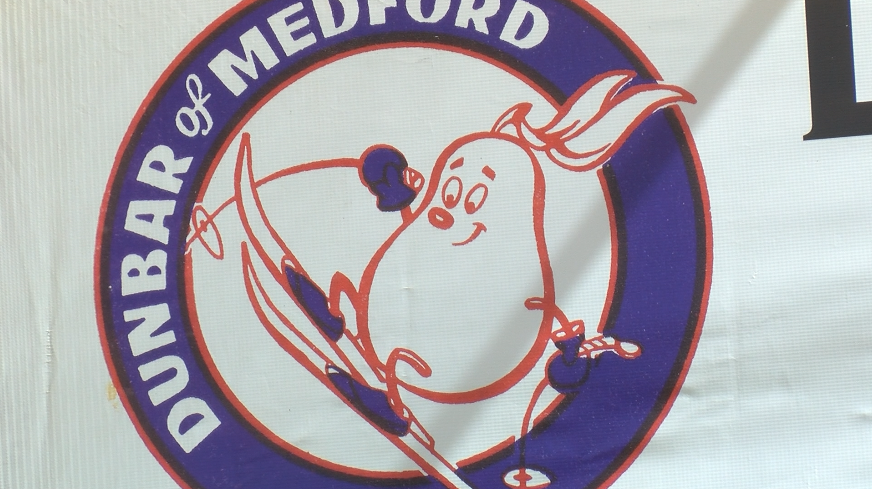 Medford -           Local small farms are entering the world of agritourism, needing to find new forms of revenue to stay afloat. Providing an experience with entertainment.
Dunbar Farms has been in the Medford area for years, it's known for its historical pear orchards. Yet, the farm is still needing to find other forms of revenue to keep the farm up and running.
Nick Stevenson, whose part of the Dunbar Farm family, says they want to create an experience for visitors. For the past two years, they have incorporated wine tasting, live music, and a full kitchen to serve lunch and dinner. It's a goal to achieve this family-friendly environment.
"It's our mission to keep the farm a farm, and in order to do that we need to bring in more revenue streams," says Stevenson.
Having an activity or other operations that brings visitors to the farm has brought thousands of more people to Dunbar farms. he says it's important that these visitors are having a unique experience in a farm setting. "We're trying really hard to make that a regular experience for people," says Stevenson.
He mentions how social media has played a big role in getting the word out on their additional services.
"Social media, marketing, and that communication and education has been pretty important for us making that transition," says Stevenson.
Being a neighborhood farm allows for nearby folks to come in a stop by and make it a part of their routine, helping out the local farms in Southern Oregon.