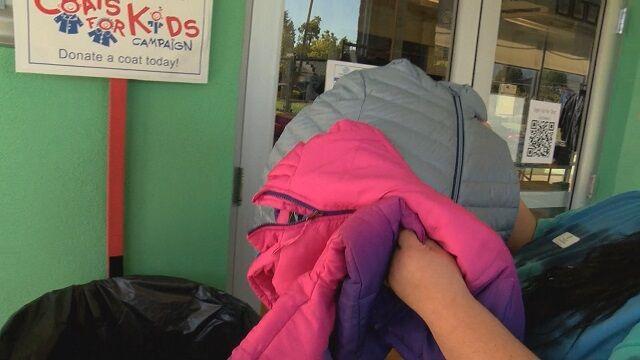 MEDFORD, Ore-- With colder temperatures around the corner, having a coat to keep warm is important, now more than ever, especially for children.
"This year in particular, the cost of everything seems to be so high," said Jessica King, an Assistant Executive Director for the Boys & Girls Club of the Rogue Valley.
With prices on the rise and inflation still near all time highs, some families across Southern Oregon may struggle to provide their child with a coat that fits them and can keep them warm.
"Over 30% of the kids in Josephine County are living in poverty," King said.
That's where News Watch 12 Coats for Kids Campaign comes in to help out. For more than 30 years, News Watch 12 has been helping children in need by collecting, cleaning, and distributing more than 125,000 coats all across Southern Oregon.
With lightly used coat donations returning after being on a hiatus because of the pandemic, the impacts could be far more reaching this year.
"To have the Coats for Kids Program to help these families who are so incredibly financially strained, it just takes one piece of the financial puzzle away from them," King said.
"It's huge," said Devin Zupan. "I've got three kids of my own and I can think of some of the coats that they've worn maybe a few times, and then the season passes and those coats are perfectly good."
Devin Zupan and his family have been helping out with the Coats for Kids Campaign almost since the beginning, 1990, but told us that if not for the community support, this campaign would not be possible.
"We pick up the coats we take them to the cleaners, we bring them back to the families that need them, but you know, at the end of the day, it's all about the community," said Zupan
"This campaign allows the kids in the valley to be able to pick out a coat that fits them, that makes them feel good and that keeps them warm," said King "They just have that ownership and it really does bring them joy. Watching the children each year go through the coats and pick out the one that is just perfect for them."